Free 2-Day shipping on orders over $50*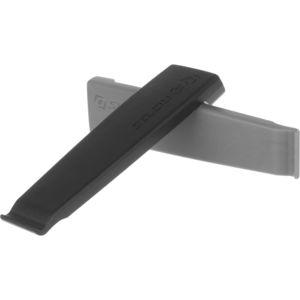 Free gift with purchase!
Tire Levers
Details
It's the best of both worlds -- a CO2 inflator and a high pressure hand pump. You'll get convenience and reliability, no matter how many flats you get on your next bad luck ride. The Second Wind Road Aluminum Mini has a sturdy alloy body that contains the pump mechanism, so you can be sure that it can take some serious pumping. The handle serves as storage for a CO2 cartridge. It threads in and acts as an extension for greater comfort when you have to pump.
The Second Wind Mini uses Innovations' twist-to inflate style pump head. After you thread in a CO2 cartridge at the top of the pump, you'll just need to twist it back out a bit and the charge will begin to fill the tire. It comes with a frame clip that bolts on underneath a bottle cage and secures the pump with a small Velcro strap. Keep in mind, this pump/inflator only works with presta valves and threaded 12, 16, and 25 gram CO2 cartridges.