Free 2-Day shipping on orders over $50. Learn More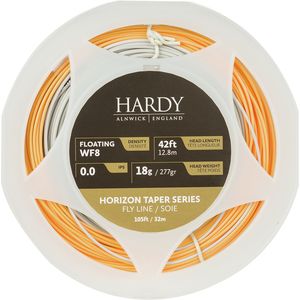 Free gift with purchase!
Horizon Taper Series Fly Line
Details
Keep your Duchess satisfied.
Your Hardy Duchess Fly Reel has a way of getting jealous when you fish another reel, so keep an extra spool lined up and ready to fish so you don't have to leave your favorite reel sitting in its case when you switch from your go-to four weight to your six weight streamer stick. Like the Duchess, this extra spool is machined from a single piece of bar-stock aluminum in Hardy's factory in Alnwick, England and finished with a durable anodized finish to help protect your purchase.
Machined bar-stock aluminum
Anodized finish
Adjustable click-check drag
Compatible with Hardy Duchess Fly Reel
Item #HDY000U
Tech Specs
Backing Capacity
[2 3/4in] 3 WF + 38 m, [3in] 5 WF + 40 m, [3 1/4in] 6 WF + 60 m, [4in] 11 WF + 270 m
Diameter
2.75 in, 3 in, 3.25 in, 4 in
Claimed Weight
[2 3/4in] 1.23 oz, [3in] 1.47 oz, [3 1/4in] 1.59 oz, [4in] 3.79 oz
Recommended Use
fly fishing
Manufacturer Warranty
5 years