Love Your Puffy: How to Care for Your Down Jacket
Your puffy spares you the shivers on long chairlift rides, it offers a cozy embrace when you're belaying a long pitch, and it lets you enjoy evening stargazing on alpine backpacking trips.
And what do you do for it in return? Cram it into a stuff sack. Not cool.
Without proper care, an underappreciated puffy will start to lose its loft, which compromises its insulation and makes it look lumpy. (It will also develop a lingering aroma reminiscent of, well, you at your mankiest.) Consider these tips for keeping your high-quality down jackets—and those filled with synthetic insulation, as well—in primo condition for season after season of use.
Fluff the Puff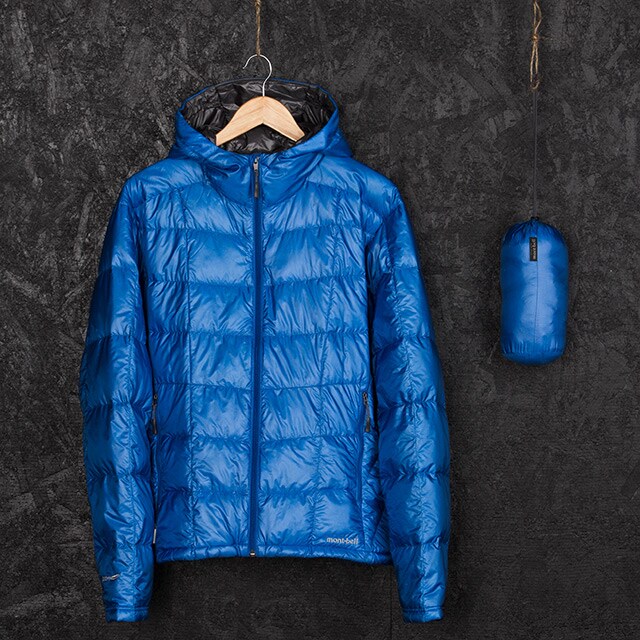 Never store your jacket bunched up in its stuff sack. The feathers will clump and stick together, which makes insulation patchy with cold spots in between. Even synthetic insulation can pack down over time. To avoid this sad scenario, only stuff your jacket in its sack when you need it compressed in your backpack or travel bag. Otherwise, unfurl for storage.
Keep It Clean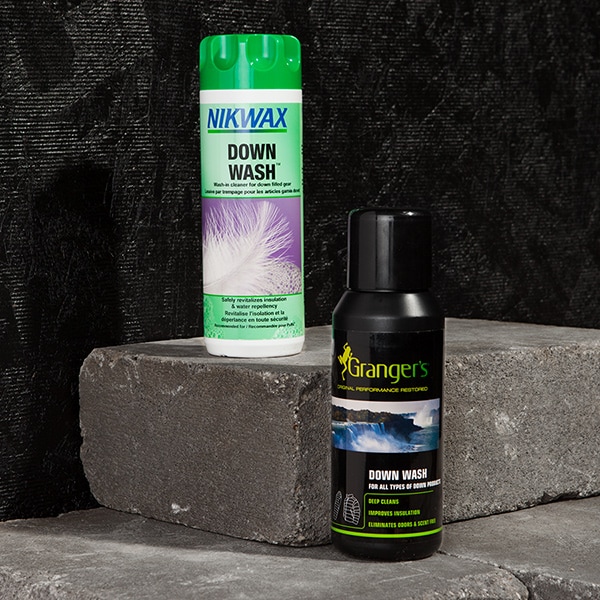 Most manufacturers agree—it's totally fine to wash your down or synthetic insulation jacket. (One notable exception: The North Face recommends taking it to a professional cleaner who specializes in down.) Washing your jacket will keep it looking and smelling nice enough for people to be willing to carpool to the trails with you. But the benefits aren't simply social: de-griming down plumes enables them to fluff up more, thus trapping more air and providing more warmth. On the outside, proper cleaning can actually revive the Durable Water Resistant (DWR) treatment that enables light moisture to bead up and roll off the jacket's surface. Read more about the DWR treatment.
Follow your manufacturer's instructions, usually found on the jacket's tag or on the brand's website. A mild soap is good, but a dedicated down detergent (Granger's Down Wash is a tried and true option) not only cleans the plumes without stripping them of essential oils, but will revive the DWR treatment that helps protect the insides of your jacket from moisture. Jackets with synthetic insulation are easier to clean, but can definitely benefit from a detergent designed for technical garments like Nikwax Tech Wash.
Hand wash the jacket or toss it in a front-loading washing machine; just avoid top-loaders with an agitator, they can be hard on delicate garments. When done, toss the jacket in the dryer on the lowest heat setting, preferably with a tennis ball or two to aid the re-fluffing process. It takes a long time for a wet down jacket to dry, so be patient. Crack open a craft brew, call your mom, call your roommate's mom, whatever. After a few hours, you'll be all set to restore your puffy to its rightful hanger or coat hook. Jackets with synthetic insulation can also be dried in the dryer, and in fact they should, in order to properly revive the DWR treatment.
Patch Things Up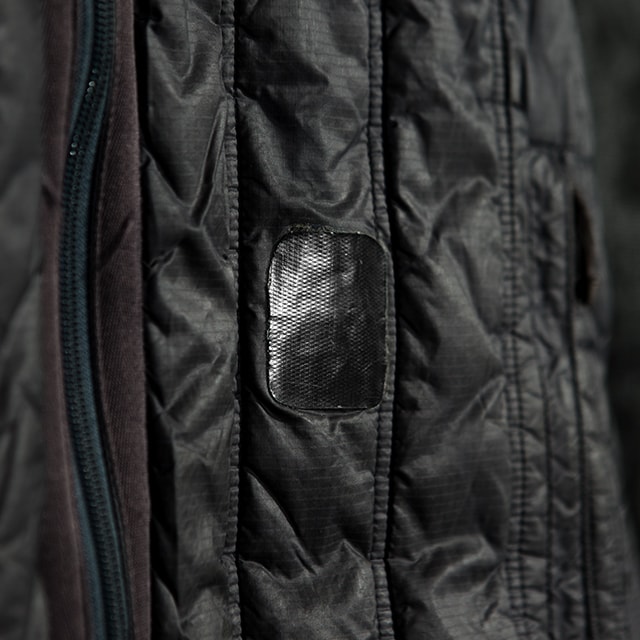 One reason your puffy is nice and light is that it's made with a lower-dernier nylon or polyester fabric. It's thin but durable; however, one of these days it's going to get torn by a tree branch, ski edge, or wayward knife toss. Your jacket will start to leak feathers, which compromises its loft and looks a bit silly as well. But don't worry: no need to toss the jacket and buy a new one. The best thing to do is find nylon fabric repair tape or some fabric glue at your local sewing/crafts store. Gluing or taping over the hole in your puffy works much better than sewing (which pokes new holes), and it lasts much longer than the duct tape patch most people try.
Down and synthetic insulation jackets are an investment, so treat yours with TLC. If you keep your puffy clean, shiny, and fully poofed, it'll stay warm and classy enough for every occasion, from the backcountry to the brewpub.
Related
Shop