How to Choose a Kayak
Above Photo: Mono Lake, CA
Shot By: Tommy Chandler
When you're in the market for a new boat, there are many details to consider. First you need to decide what your goals are. Then you can start to narrow down your options. This precursory breakdown of the basic types of kayaks is a great place to start.
Recreational Kayaks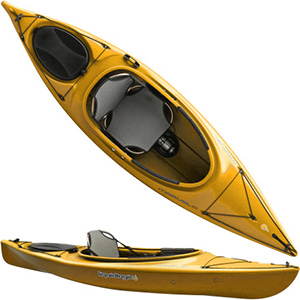 Recreational kayaks offer quick and convenient access to smaller lakes, rivers, and ponds. The combination of lightweight, durable materials and a manageable size makes these kayaks easy to handle both on and off the water. The large cockpit allows easy entry and exit, and the wide hull is designed specifically to offer exceptional stability. Adjustable outfitting and seats are designed with comfort in mind, and storage space provides room when you're packing lunch or photography gear for the day.
Touring Kayaks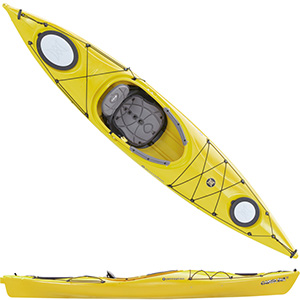 Touring kayaks have a hull design and extra length that allow for fast paddling and straight tracking across long stretches of open water and that provide the required stability needed when conditions become choppy. Storage compartments and hatches provide easy access and enough room for the necessary gear required for overnight or multi-day trips. A spray skirt may be worn to help prevent water from entering the kayak during inclement weather. Some models include either a rudder or a drop-down skeg system to improve maneuverability. Deck rigging provides secure attachment and quick access to items such as a map, an extra layer, or emergency gear.
Sit-on-Top Kayaks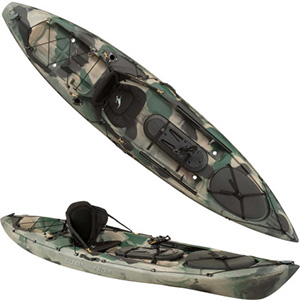 Sit-on-top kayaks are designed for the paddler to sit on top of the kayak rather than inside as in a traditional kayak. This means the kayak is both stable and easy to get into and out of. Depending on the model, sit-on-tops can handle oceans, lakes, rivers, and streams, and their self-bailing design prevents the kayaks from filling with water if you encounter waves. Because sit-on-tops can be easier to get in and out of once you're out on the water, you can bring an anchor and snorkeling gear along for swimming and checking out ocean life. Deck hardware provides a place for you to attach a seatback if the kayak doesn't come with seat support.
Whitewater Kayaks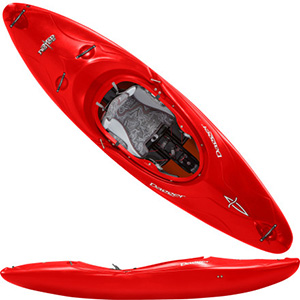 Whitewater kayaks are designed to provide the maneuverability necessary to navigate a river. Beginner paddlers can take advantage of kayaks designed with an emphasis on stability and forgiveness, while advanced paddlers can opt for a design that provides more performance to tackle bigger rivers or to pull the newest tricks. Of all the types of kayaks, whitewater kayaks deal with fastest-moving water, so it's a good idea to take a class or go out with someone who's experienced if you're just starting out.
Fishing Kayaks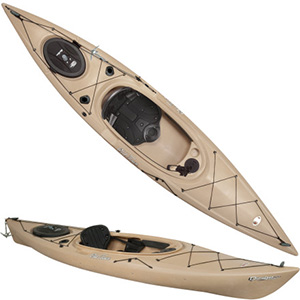 Fishing kayaks offer access to large lakes and coastal waters so you can quietly get to where the fish are. An emphasis is placed on stability so the user can focus on the task at hand: catching fish. Fishing kayaks can include accessible storage for a cooler, rod holders, paddle stows, dry storage, and beverage holders. Some fishing kayaks even have enough stability and space so you can stand to cast and raise and lower the seat position for better casting. Outfitting and seats are made to be comfortable so you can get out on the water early and stay until it's late.
Inflatable Kayaks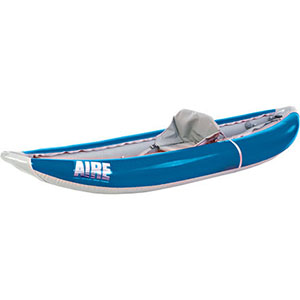 Inflatable kayaks are a great way for both novice and experienced kayakers to enjoy anything from mellow flat water to exciting whitewater rapids. The self-bailing characteristics, high floatation, and overall design combine to provide a forgiving yet maneuverable kayak capable of making it across lakes or through the waves undaunted. In some models, there's enough room onboard to accommodate gear for multi-day trips. And since they're inflatable, you can transport these kayaks without needing a roof rack and store them easily in the corner of a room or garage.
Tandem Kayaks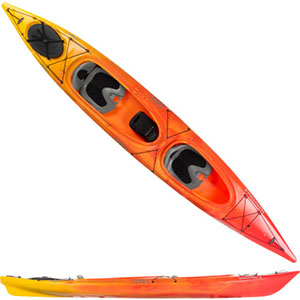 Tandem kayaks come in models suitable for recreational, touring, and fishing, in sit-on-top, sit-in, and inflatable designs. Tandems are a great choice for friends, couples, and families, and they're a fun way to get the kids out on the water. Some have a removable front seat for solo paddling or bringing a water-loving dog along. Storage space on board provides room for gear, and adjustable seats and outfitting are designed to comfortably accommodate different sized paddlers. Whatever type of adventure you're on, a tandem kayak will provide you and a buddy access to fun places on the water.
Related Articles