Expedition Iceland: Skiing the Fjords
In the past few years, Iceland has been put on the map as a ski destination.
There are a few helicopter operations based out of northwestern corner of the country, but overall, touring is the easiest way to ski Iceland. In the winter, snow covers almost everything, making the ski possibilities endless; awe-inspiring views and adventure can be found everywhere.
Two of our crew had previously been to Iceland and therefore could not wait to further explore this relatively off-the-radar ski destination. Hence, it became our target for a trip spring of 2015. Our crew of skiers and riders—Julian Carr, Hagen Kearney, Christina Volkem, and myself—along with a production crew from Outside television, spent two weeks exploring the far northwestern reaches of the continent. You can see a teaser for the film here:
Outside Television – Expedition Iceland Trailer from NEU PRODUCTIONS on Vimeo.
Our skeleton key to the fjords of Iceland was a company called Borea Adventures. Operated and partially owned by lead guide Runar Karlsson, it's based out of Isafjordur and has access to two incredible amenities: a sailboat called the Aurora, and an old farmhouse in  a vast wildlife reserve called the Hornstrandir, situated about an hour's boat ride (at 20 knots in rough seas) north and east of Isafjordur. Borea Adventures has exclusive access, enabling us to stay multiple nights in this wilderness area at the edge of the Arctic Circle.
The old farm house is called Kvíar. It's a two-story cement house built in 1921 in (to put it mildly) an extremely windy spot to build a house. It has been converted to a rustic home base for adventurers, environmentalists, and many different production companies interested in filming Arctic foxes.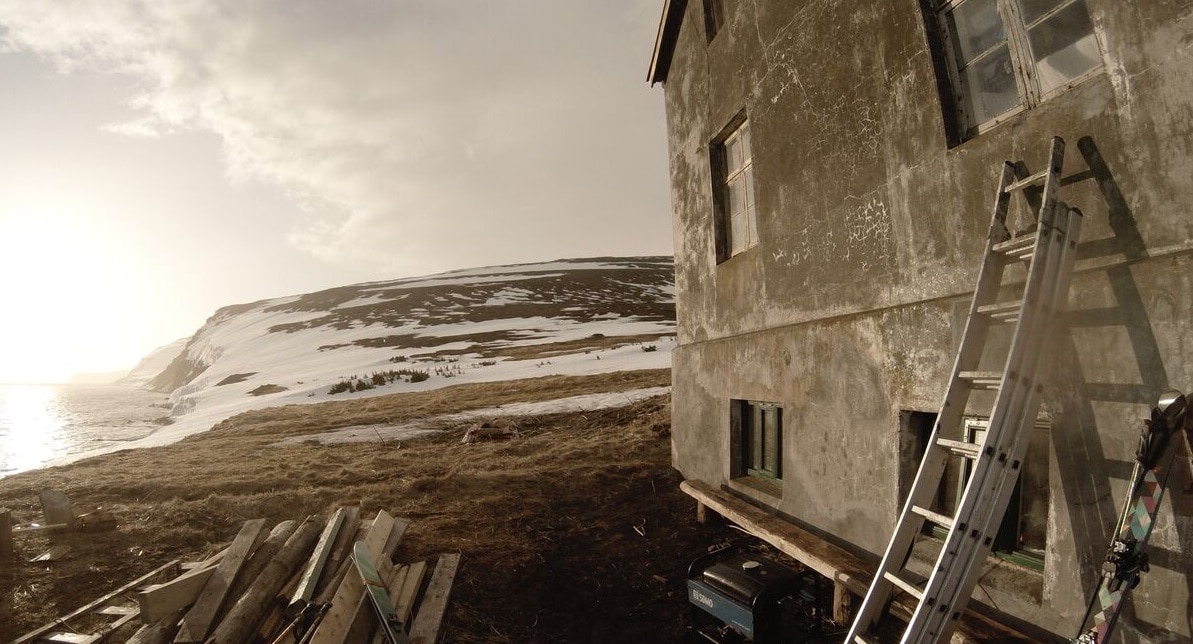 There is a kitchen in the basement of the house where your Borea guides work hard to fix incredible hearty and delicious food—the same guides that are taking you out in the boat and then touring you around on skis all day. They appreciate help with fetching water from the river, but do not demand or rely on it. After dinner, if you are lucky you can get Runar to fire up the sauna … it's truly awesome. Then, if you are even luckier, the Northern Lights might turn on for you as you exit the sauna. This happened to us two nights we were there.
The skiing around Kvíar is endless. Because it is located close to two other fjords to the east and north, the majority of ski options are see-and-ski off the ocean. You can take the Borea Adventures' Zodiac and travel up both fjords by boat to access runs. If you are weathered in and unable to get in the Zodiac, like we were the first two days, there is plenty to ski around the house. On those days we skied a few features around the house and then skied into the Veidileysufjördur fjord from the house. Tides are something to keep in mind when scheduling pickups and dropoffs with the Zodiac.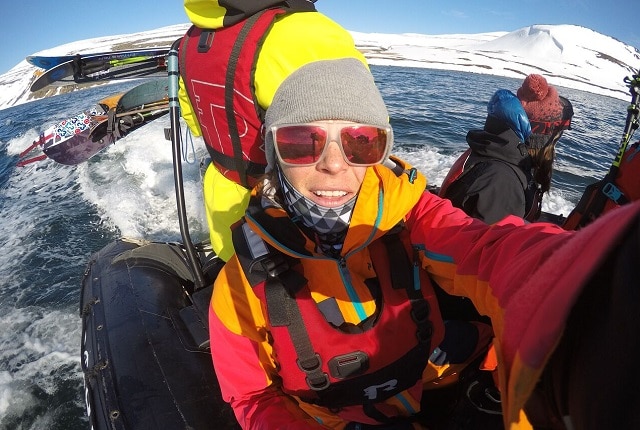 Overall, snow conditions in Iceland are going to vary. It is quite windy in the winter and the country is quite barren; there are few trees to be found from Reykavik to Isafjordur. I spoke to people who said there is great powder to be had earlier on in the winter; however, light is a factor in planning ski trips in December, January, and February. Skiers often begin hiking with headlamps in early season so that they can optimize daylight and ski time. We had light in April that lasted until almost 11:00pm, so the light was an opportunity, not a hindrance. On our trip we had one pow day and otherwise skied corn if we were smart about aspect. We skied icy conditions as well.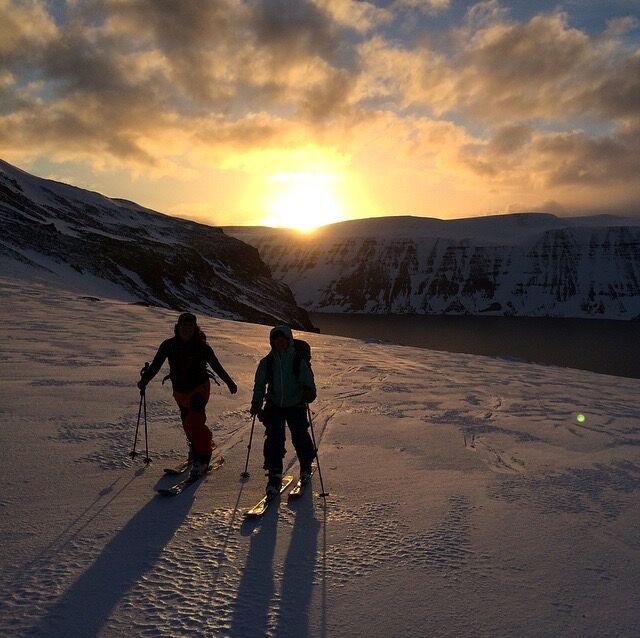 Which brings me to gear. I am not a mountaineer, and neither was anyone on our trip. There were no crevasses as we were never in glaciated terrain; that being said, we booted up things that would have been much easier if we had all packed crampons and an ice axe.
We often found ourselves in terrain that was much steeper than I had anticipated. And when you get to the top of a run that goes 2,000 feet down to the ocean, you want to trust your gear on the way down. Runar and I were the only people on non-Dynafit setups; I was on Cham 117s with Lange XT bindings. On the longer approaches lighter would have been better; however, you might be glad of the extra weight when you hit some of the variable snow conditions on the way down.
Getting There
To get to Kvíar one must first fly into the international airport in Reykjavik and then take a bus to the domestic airport. This is very easy to find, since there's pretty much only one bus stand. From the domestic airport you fly into Isafjordur. It is important to note that almost more often than not, flights are turned around since it is supposedly one of the most difficult commercial runways to land on in the world. If the plane is not able to land or is not flying, you do have the option of driving; it's less than six hours depending on the snow conditions of the roads.
Visiting Iceland
Iceland has elements of luster. It is a magical place that inspires a belief in the possibility of trolls, elves, and other mythical creatures.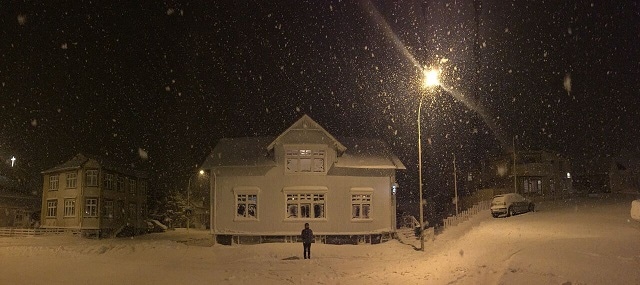 Reykjavik is a cool city to spend a few days. It is relatively expensive, but very modern, clean, and sprinkled with good restaurants. If you end up staying a night in Reykjavik, it could be really fun to turn up the tourist knob a day or two before or after roughing it in the northwestern fjords.
Also of note: the food was exceptional. Iceland has invested in many greenhouses, knowing that importing fresh produce would be ridiculously expensive. Therefore, we enjoyed an incredible amount of fresh fruits and vegetables while we were there. Even airport food at the domestic airport in Reykjavik is delicious. Prices are pretty high, though; a beer and burger will be around 20 bucks US.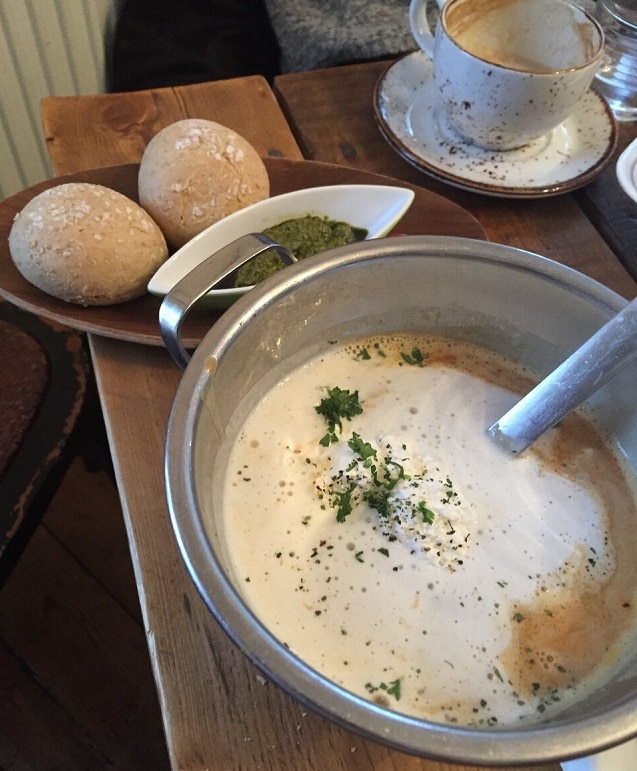 Two Icelandic dishes that need to be tried are fish soup and meat soup—specifically, with lamb. Lamb in Iceland is extraordinary.
It is also important to know you can only buy full-strength beer in liquor stores; the other beer that can be purchased in the grocery stores or gas stations is 2.24% alcohol (this is less than Utah's 3.2%). Also, if you go out and order cocktails they are pretty rigid about measuring small portions of booze. We certainly didn't find anywhere that was making strong cocktails, although the prices would suggest otherwise. Brennivin is an Icelantic aquavit that was labeled with an "ugly" black label during prohibition in hopes to discourage people from purchasing it. Subsequently is became known as "Black Death." It is actually delicious and worth trying. If you are feeling ultra daring, you can accompany it with hákar, or fermented shark meat. Let it be known that if you try this, the smell is what will get you as opposed to the taste. It makes you smell bad for a while, honestly.
Along with skiing, the surf in Iceland is also something that will be discovered for soon enough. There were not too many people diving into the swell at that time of year … but what serene, glossy, empty head-high swell it was.
Iceland is a place to dive deep into experience, interpersonal exclamations, and memories to last for years to come. I can't recommend traveling to Iceland enough, and I can't wait to go back.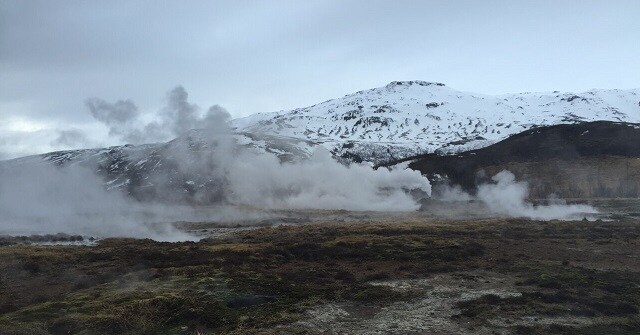 Related Articles
Shop