sale
$1,099.99
$1,349.99
19% Off
Free 2-Day shipping on orders over $50. Learn More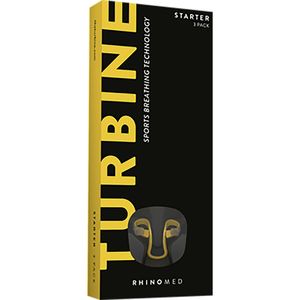 Free gift with purchase!
Turbine Nasal Dilator - GWP
Details
Make your basement miles count.
You've filled your drawers with cold-weather kit, wrapped your rims in burlier tires, and dusted off the booties and knee warmers, so you're prepared to ride until the snow buries the shoulders of your favorite roads. but once that happens, you won't be able to avoid trainer season any longer. Fortunately, you're not alone. Most of us need to give in and train inside for some portion of the year, and indoor trainers continue to get smarter. Just released this year, the Elite Drivo Interactive Power Meter Muin Trainer is a quieter, more streamlined model compared to Elite's previous trainers. It offers a road-like feel, easy direct-drive setup, and electronic adjustment to make sure your basement suffer sessions pay off come spring.
The Drivo was constructed to be used almost exclusively in an at-home gym. It requires an external power source to run, and doesn't completely fold up for transportation, so travel and pre-race warm-ups aren't as convenient as with other trainers. That being said, after its quick, simple setup, you'll enjoy a quiet ride and realistic feel. A 6kg internal flywheel provides the feeling of being on the road, while the entire system syncs with any ANT+ or Bluetooth Smart app or head unit and electronically adapts resistance to match with training plans.
While that happens, your head unit will display power measurements taken by the Drivo along 24 points to a +/-1% accuracy as you ride, allowing you to track training and power for the winter season from one source. You'll need to mount your own cassette on the Drivo, as it doesn't come with its own, but what you spend in a second cassette, you'll save in ruined tires compared to rear mounted designs. Plus, Elite focused on making the Drivo as quiet as possible, which means you'll actually be able to train to your favorite tunes without maxing out the volume on your speakers.
Finally, it's worth noting that the trainer includes a lifetime subscription to Elite's MyEtraining App and a month of free access to Zwift's virtual training program. While it may not seem like much now, these apps make long hours in the basement pain cave infinitely more palatable by offering data storage and tracking tools and the ability to virtually race against actual people who are stranded in their own pain caves. The social element of Zwift alone can be the difference between a winter morning spent building form for spring or one spent watching Saturday morning cartoons while demolishing a box of cold cereal.
Electronic direct-drive trainer keeps you motivated for spring
6kg internal flywheel provides realistic road feel
Built-in power meter measures watts at 24 points
Quiet design won't drown out training music
Compatible with any ANT+ or Bluetooth Smart app or head unit
Includes access to training apps in order to keep you on target
Item #ELI0018
Tech Specs
Wireless
ANT+, Bluetooth Smart
Recommended Use
cycling, training
Manufacturer Warranty
2 years
What do you think about this product?
Have questions about this product?
Highly recommend!
Familiarity:

I've put it through the wringer
I have 8 months and 2400+ miles (level 19) on ZWIFT riding the Elite Drivo. I have had ZERO problems and have ZERO complaints. It is quiet. It has maybe a low hum to it but you really have to listen for it. It seems to make more noise in some of the youtube videos I've watched on it. Maybe the videos are older and the trainer has improved - I don't know. When I ride the Alpe Du Zwift course on ZWIFT, the gradients get so steep and so difficult I'm in a 36x28 standing and I can barely get the cranks to turn over. Of course, I'm only 145lbs, but still. The realism is there. It has an auto on/auto off so I never have to worry about turning it on or off, I just get on, do my ride, jump off the bike when finished and don't worry about it. It syncs up to zwift perfectly every time. When compared with power data from my quarq, it is spot on. I'm not a big hog, so I don't have problems with stability. It stays put, but then again, I use a kreitler fork stand so my front wheel isn't swinging around when I stand up or do a buck-wild sprint. It requires zero maintenance. The most difficult task with it is getting your rear droputs mounted on the thing. It's a snug, firm fit once it's attached and maybe that's just part of the deal. It's a solid feel too. You are really connected. Maybe a complaint would be that if I'm going down a mountain at -20% gradient, I would expect the resistance to drop a bit more than it does. It does drop, but you have to put some power down to roll a fair cadence. Nevertheless, when you do put power down as you go down the mountain, you go faster. It all adds up and you are getting something out of each pedal stroke.
Not stable
Familiarity:

I've used it once or twice and have initial impressions
This works well, but it's not very stable if you're going to sprint or stand up. I literally fell over on this trainer and damaged my bike. I sent it back and ordered the Wahoo Kickr. It's much more stable and in my opinion works just as well.
No problems so far
Familiarity:

I've put it through the wringer
The trainer works great for 4 month now; I use it for Zwift, connection via Bluetooth and Apple laptop works fine. It is important to get a heart rate monitor that works for Zwift or whatever App you use (I use the tickr monitor, which works fine for Zwift).
The Elite app works well too, but cannot compete with the entertainment value of Zwift.
The ERG mode does not provide a constant watt number, but rather stays in a range depending on how consistent I pedal. This is fine for me as it feels more natural, but some might the way the kickr sets a fixed watt threshold.

Sometimes the pedaling rpms are not correct (half the actual rate), but that is rare and only for very short periods. I do not use the extra cadence sensor.

I like the fact that I do not have to calibrate the trainer at all and that it is very quiet.
Just about perfect - minor picks
Familiarity:

I've put it through the wringer
I replaced another smart trainer with this one hoping to see improved accuracy and consistent resistance control and got most of what I wanted. This matches my crank based power meter on average over intervals in structured workouts within a couple watts so its everything I had hoped for there. On long training sessions (I did a 5 hour session for a hundred miles of Zwift) it follows the set wattage just as well as at the start. My only pick here is it tends over correct a bit rolling from over and under the set point by as much as 10 watts at a 200 watt setpoint, however the average is always spot on the setpoint and some of that is normal variation in pedaling I'm sure, however the consistent swing over and under like a sine wave is not something I remember seeing on the other smart trainer, it didn't fluctuate consistently, it just got progressively worse the longer you rode on it.

In Zwift it is very responsive to all the changes in grade, and doesn't seem to overcorrect at all, and on steep climbs like the London Subway you feel every bit like you are on that grade so choose your cassette wisely!

As far as noise level, this is amazingly quiet. The drive train makes more noise than the trainer really unless you are really pushing the watts then it's probably equal. Much quieter than the wheel on trainer that it replaced. (and you never have to worry about tire pressure) Calibration, well I haven't had to yet – it can be done but you shouldn't need to.

In other entertainment it comes with Real Elite membership so you can ride virtual rides with real video footage and even make your own. There are free ones you can use, or if you want the very nice high def ones you can purchase them. It comes with Alp d'Huez free– very cool.

ANT+ I have had zero problems with power dropouts or any other concerns. Bluetooth can be a bit of a pain to sync to Zwift, or to their cycling app, but it works, just a little clunky. You really don't need the Bluetooth as well as the ANT+ performs in my opinion though. The pedaling analysis app does require Bluetooth for it to work and it worked great with my android phone until I got the 7.0 Nugot update and it along with other apps have been a bit of an issue, that's when I started issues with the Bluetooth hookup, so it could very well be my phone and not the trainer.

Appearance is a personal preference thing, I can say mine arrived with none of the sloppy panel fit concerns I've read about, it's very nice.

I do wish the front balance bar was longer for stability. I ended up putting a 5/8 inch piece of plywood under it to make it more stable as my pain cave is carpeted, although very very short carpet. Even with the Plywood, I find it feels a little tipsy compared to my other trainers like Kurt Kinetic Road Machine and Cycleops dumb trainer. I do plenty of riding out of the saddle and never felt like I was going to topple over though.

They do have a nice forum with responsive moderators to any question – although its designed in English and can't change language preference so Google translate is your friend until you get to know it, then no issue – all the mods reply to questions etc in English if you post in English.

Net, it's pricey but very nice, if you do lots of hard core structured training this is great. Entertainment rides on a virtual platform like zwift, great too although perhaps overkill. I'm happy with it overall, and would recommend it for the right person, but not everyone. There are less expensive options if you just want an entertaining Zwift ride and not too picky about accuracy or serious HIT training.

I don't hate trainers anymore.
Familiarity:

I've used it several times
The Drivo is excellent. I experienced none of the quality issues that other reviewers have noticed. Fit and finish is very good. I travel with mine extensively (by car) and the handle is wonderful. My only complaint is that I have not been able to get the pedaling analysis to work reliably. Otherwise, I have nothing but great things to say about it.