sale
$314.99
$419.99
25% Off
Free 2-Day shipping on orders over $50. Learn More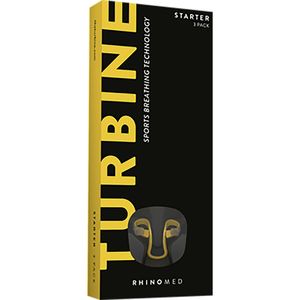 Free gift with purchase!
Turbine Nasal Dilator - GWP
Details
Become a hero.
The CycleOps SuperMagneto Pro Trainer provides four distinctly different power curves for different types of training or for the different stages of your rainy-day ride. The four settings—Easy, Road, Interval, and Mountain, each provide different rates of resistance to simulate your training. The SuperMagneto also has a wide, base, which is deal if you want to simulate an attack or climb out of the saddle. Each flywheel is individually balanced for reduced bearing wear and concentrates its mass at its outer edge to allow for coasting. The SuperMagneto also folds up for easy storage or transportation.
Four different power curves
Wide base
Foldable
Quick-lock cam lever
Item #COP0012
Tech Specs
Recommended Use
indoor training
What do you think about this product?
Have questions about this product?
Great indoor exercise
Familiarity:

I've used it once or twice and have initial impressions
A great option for snowy winter days. Easy to set up and use. The different resistance levels are a great feature. Pretty quiet as well. Worth the money.
Perfect. No camplaints. Would recommend to a friend
I dig it!
Familiarity:

I've used it several times
I went with this bike trainer over others because of other reviews I had read. Most of them said that it was the quietest trainer. I was a little surprised with the noise it makes. It's not terrible, and I guess this is the only one I've ever heard in action, but if this is the quietest then I bet the others are LOUD! I still love it though. The four different settings are nice, and it is very smooth. I would recommend it.
got the cyclops and love it ,quiet with a lot of setting well worth the money
Excellent Trainer for Sprints / Variety
Familiarity:

I've put it through the wringer
I love this thing. Very realistic road feel compared to the trainers under this level. Outstanding for sprints. When I sprint and accelerate quickly, it handles the change in speed very, very well. Solid base even when I'm giving it everything I have. 4 different difficulty settings including road, interval, mountain, and easy... The mountain setting is ROUGH. I'm going to use that to rev up the legs for cyclocross season. I'm a bit weird in that I use my trainer throughout the year. Sometimes it's easier for me to focus on a maximum-effort sprint session if I force myself onto the trainer with no distractions from the outside. I have access to a Fluid 2 at my job during lunch, but it's absolutely horrific for sprinting. It builds up a tremendous amount of pressure very suddenly, locking up your legs and dragging you under during your sprint. I love my Super Magneto so much that I will lug it up the stairs to work on the days that I know I will be forced to train indoors.
great trainer
Familiarity:

I've used it once or twice and have initial impressions
I shopped trainers pretty hard and decided on the Super Mag Pro because it has 4 resistance settings and it's advertised as super quiet. There is definitely a difference in resistance among the four levels, and then shifting the bike of course fine tunes a bit more. Standing for 10 minutes really burns the thighs---just like on a hard climb. I'd been using a CycleOps wind trainer for 10 years and it's just incredibly noisy. My new one is whisper quiet in comparison and makes listening to music or TV easy. I'm very happy with my choice and glad the search is over!
Awesome
Familiarity:

I've used it several times
Well, first, it survived the trip from the US to Colombia via UPS, so great packing. It was very easy to assembly and start for the first use. Is a great option for those that, like me, can only ride outdoors on weekends. Is very quiet and the sensations are very similar to real riding.

I also got the "Trainer Accessory Kit", which proves to be very useful.
Great trainer
Familiarity:

I've used it several times
The trainer lived up to all the other reviews. Well made, in the USA ! Worth the money. Quiet and sturdy. I recommend it.
Awesome
Familiarity:

I've put it through the wringer
Better than expected. The settings dial for "flat" or "hills" really works but really just means it pushes harder against your pedals the faster the RPM your wheel spins. Sound is reasonably quiet (in comparison to other brands and older models anyway). Its just great...if its snowing, this is the next best option.
Awesome Workout
Familiarity:

I've put it through the wringer
I recently purchased this trainer and loved the quality of workout I can get from it. The tension can be adjusted to simulate flat roads,rolling hills or mountains. It very quiet and Cycleops makes it super easy to install your bike on it. Its fairly light weight too so super easy to transport to races,ect. This one is highly recommended.
What other accessories Coe with this unit? I see on different site that there is a video come with it . All I received was the trainer and skewer.
Our version of the trainer only comes with the skewer. Let me know if you have any other questions.



btowery@backcountry.com
What wheel sizes will this take?
What wheel sizes will this take?