Bahama II Long-Sleeve Shirt - Men's
---
Why We Like The Bahama II Long-Sleeve Shirt
Built for days fishing, this lightweight shirt is packed with the technology to keep us comfortable on the water. Quick-drying synthetic materials wick away sweat and evaporate water that splashes up from below. Proprietary Omni-Shade provides UPF 50 sun protection, keeping harmful UV rays away on even the brightest days.
Details
Comfortable and functional shirt ready for days on the water
Nylon face fabric fights off daily wear and tear, dries quickly
Hidden vents on shoulders release excess heat on the go
Buttons on upper arms allow you to secure rolled-up sleeves
Omni-Shade UPF 50 rating keeps you covered from the sun
Item #COL02VW
Material

100% Tactel nylon taffeta

Fit

relaxed

Center Back Length

31.75in

Style

button-up

Pockets

2 chest

UPF Rating

50

Recommended Use

casual, river fishing, saltwater fishing, stillwater fishing

Manufacturer Warranty

1 year
Reviews
Q&A
Overall Rating
5 based on 477 ratings
What do you think about this product?
View
Selecting an option will reload the available reviews on the page
1 out of 5 stars
November 19, 2023
Wrinkled mess
2 things, I ordered large because I've worn large my whole life. These shirts hang off me, medium size sleeves are 3 inches too short. Second, these shirts wrinkle more than any shirt I have ever owned. They say not to iron, but to steam them but that does zero good. If you want a wrinkled bad fitting shirt, you found your dream shirt.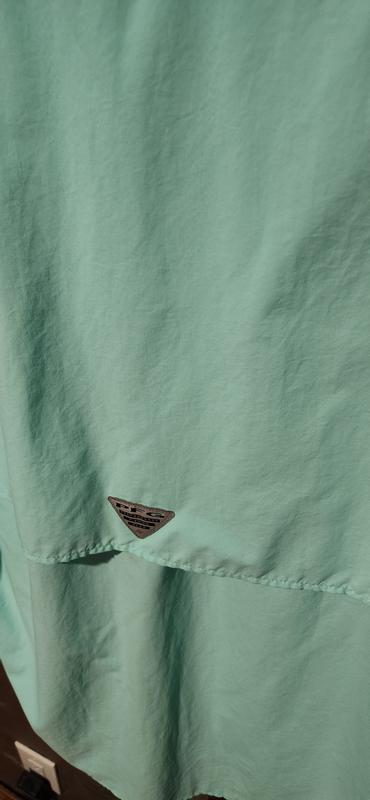 Originally reviewed on columbia.com
5 out of 5 stars
July 11, 2023
First try
Love it. Stepped out on hot summer day in central pa, in the Sun, felty legs and hand that are e posed, start to heat up….. you know, when unprotected meets full Sun…..Well, this shirt really lived to the hype. Sun screen areas not covered by this long sleeve shirt, and don't worry.

Originally reviewed on columbia.com
4 out of 5 stars
April 11, 2023
good, runs extra big tho rip
nice shirt but i got a medium fits like an extra large

Originally reviewed on columbia.com
3 out of 5 stars
November 1, 2022
Good quality, disappointed with fit
Ordered a size down per reviews. Sleeves were too short, chest fit good, but there was a TON of room in the gut area, like this shirt was designed for dudes with beer guts. The shirt was also too short. I returned the small for a medium, overall fit was better as far as sleeve length, collar, and back length. however the extremely loose fit in the gut compared to the normal fit of the chest really irks me. i wish it was more of a "straight" fit instead of opening up so much towards the bottom of the shirt. Save your money and buy the tamiami instead, that shirt has a much better fit

Originally reviewed on columbia.com
5 out of 5 stars
September 10, 2022
Great build, buy true to size.
Materials and construction are as expected from columbia. The material is thicker and more sturdy feeling than the tamiami shirts, which feel a bit delicate. overall good quality on the build. The fit on the other hand needs work I own several PFG tamiami shirts, which you can solidly size down to fit as you would expect your normal size to fit, or buy true to size for a looser fit. I expected the Bahama II to behave similarly, so i bought a size down (S) from my normal size (M). When I received the shirt and tried it on, it fit but it fits kinda strange and looks kinda strange. The shoulders fit perfect but due to sizing down the pockets sit a bit high on the chest, the sleeves are slightly too short, and the collar won't button. This is in contrast to the sized down tamiami where the sleeve lengths are perfect and i can still button the collar. The overal length of this shirt is shorter than the tamiami as well, where the shirt still covers everything it needs to, but it looks a bit too short and the proportions seem off (at least on the shirt i bought a size small). While the chest and shoulders fit perfect, there is still a TON of room in the gut area like they expect someone wearing a size small to have a huge gut as well. I will probably Buy a replacement shirt in my true shirt size to see if that fits better. though i am afraid i will be swimming in it like i am some other PFG shirts if i buy true to size instead of sizing down.

Originally reviewed on columbia.com
5 out of 5 stars
August 15, 2022
Would love to see some shades of brown added to the line up of bahama II long sleeve collection .
Please add some new colors . I already have all the others .

Originally reviewed on columbia.com
4 out of 5 stars
July 28, 2022
Great shirt…but
Great shirt. True to size. Lightweight and vented which is great. Shirt tail is 4" too long and should be a square bottom. Fly line constantly gets under the shirt tail while floating, casting.

Originally reviewed on columbia.com
5 out of 5 stars
June 25, 2022
Light weight hiking, fishing shirt.
Great shirt and the color is wonderful. Delivery was efficient. Definitely would recommend.

Originally reviewed on columbia.com
5 out of 5 stars
April 26, 2022
Thru Hiker Certified
I like to hike in oversized shirts, so I wore this men's medium shirt for my PCT thru-hike last summer. The material isn't as soft as Columbia's hiking shirts, but I love the style - specifically the large front pockets and double ventilated back. This shirt lasted me 5 months & 2650 miles - hiking and wearing it literally all day everyday. I was very impressed in how well it held up. The vivid blue color hardly faded at all and none of stitching came apart and no holes were worn into it. Other hikers went through at least a couple shirts due to holes. Sun protection is also A+ Would definitely recommend! I just wish Columbia made these shirts with unique/fun patterns instead of just solid colors.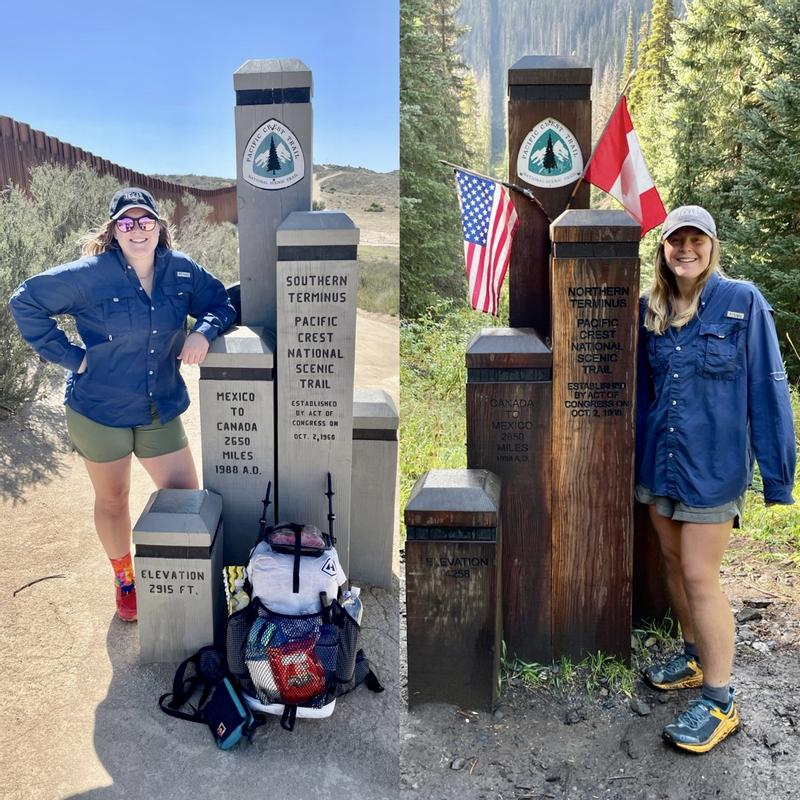 Originally reviewed on columbia.com
2 out of 5 stars
October 14, 2021
Seems tailored for overweight people
The material is nice and light, and the style is what I wanted. Craftsmanship seems decent too. My complaint is that the proportions are off. I prefer relaxed fit clothing in order to have plenty of ease of movement. This goes far beyond relaxed though. I normally wear either large or medium in shirts, so based on reviews, I ordered a medium and small size. The sleeve length on the medium was perfect, but it was gigantic in the torso and chest. The small fit well in the torso and chest but was slightly short. If the "Tall" version of this shirt came in a small, that probably would have been perfect, but the tall options only seem to start at large. I consider myself average/athletic build, so I would have thought it would be easier to get a shirt that fit, given that Columbia makes clothing for active, outdoor lifestyles. It's a decent shirt. I kept the small size. I just wish they made it in a size that fit a more standard body type.

Originally reviewed on columbia.com
Need Expert Advice?
Our Gearheads Can Help