Free 2-Day shipping on orders over $50*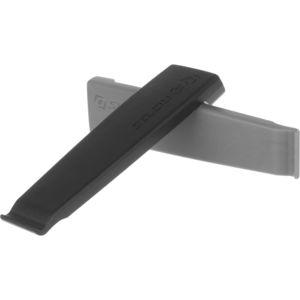 Free gift with purchase!
Tire Levers
Details
Fat flats.
Getting a flat on your fat bike or plus-sized mountain tire makes for a much more strenuous wrist and arm workout on the side of the trail than if you'd gotten one with a normal tire. Thankfully, Blackburn engineered the Outpost HV Anyvalve Pump to save your strength, specifically ensuring the Outpost HV would be able to pump air at a high volume to quickly inflate larger tires.
Anticipating its use on cold, snowy trails — and, apparently, the moon — Blackburn made sure the Outpost HV could handle comically extreme temperatures as low as -40 degrees Celsius, and the TwistGrip valve head design can be operated easily even while wearing thick gloves. The Anyvalve pump head works with Presta, Schrader, and Dunlop valves, and the pump can easily be mounted to a frame or stowed away in a pack for when you need it.
Tech Specs
Valve Type
Presta, Schrader, Dunlop
Recommended Use
mountain bike, snow and sand
Manufacturer Warranty
lifetime