sale
$20.96
$29.95
30% Off
Free 2-Day shipping on orders over $50*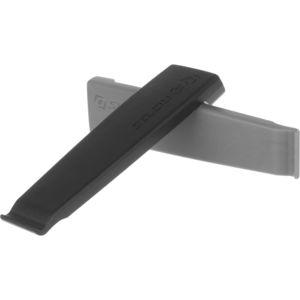 Free gift with purchase!
Tire Levers
Details
Smarter than most people.
The Blackburn Air Tower 1 Floor Pump gets the job done, and it gets it done in a hurry. The Air Tower 1 doesn't care whether you're using Shrader or Presta valves—its AnyValve pump head just kind of knows. You don't have to concern yourself—the head locks on either way. The comfortable T-handle makes pumping easier, even if you're going for high air pressure, and the handles have storage compartments for needle valves, and adapters. The 300cm3 volume steel barrel gets your tire pumped up in a hurry, so you can spend less time pumping and more time riding. If you're the type who goes through floor pumps in a hurry, you'll have less to worry about with the Air Tower 1. Its sturdy steel barrel and nylon fiber base can withstand month-after-month of high-volume bike shop abuse.
AnyValve head
T-handle
300cm3 volume
Steel barrel and nylon base
Item #BLB0129
Tech Specs
Material
[barrel] steel, [base] nylon
Dimensions
(height) 640 mm
Valve Type
Schrader, Presta
Recommended Use
inflating stuff
Manufacturer Warranty
lifetime