Alpine Carbon Z Trekking Poles
---
Why We Like The Alpine Carbon Z Trekking Poles
Made from 100% carbon fiber, the Black Diamond Alpine Carbon Z Trekking Pole weighs in at a featherlight 17oz—that's per PAIR—and has a collapsible shaft for easy storage and travel. Interchangeable trekking and powder baskets make it easy to handle summertime hikes and winter trailbreaking, while the Flex Tech Tips let you use rubber for warm-weather missions and carbide for grip on snowy and icy surfaces. Somehow, Black Diamond also managed to work in a natural cork grip with an EVA foam extension and a breathable and moisture-wicking strap, all while making sure the Alpine Z weighed about as much as your beard.
Details
Lightweight four-season poles for all-mountain missions
Carbon fiber construction offers feather-lite convenience
Three-section collapsible shaft can easily be packed away
Cork grip ensures a comfortable, personalized fit and feel
EVA foam extension assists with sidehilling steep terrain
Breathable and moisture-wicking strap keeps you cool and dry
Trekking and powder baskets included for year-round use
Item #BLD00SA
Shaft

carbon fiber

Length

100cm, 110cm, 120cm, 130cm

Collapsed Length

[100cm] 13.4in, [110cm] 24.6in, [120cm] 15.7in, [130cm] 17.3in

Locking Mechanism

Z-Pole Speed Cone

Grip

cork

Strap

Fusion Comfort

Tip

Flex Tech

Baskets

standard, powder

Claimed Weight

[100cm, pair] 14.3oz, [110cm, pair] 14.9oz, [120cm, pair] 15.8oz, [130cm, pair] 16oz

Manufacturer Warranty

1 year
Reviews
Q&A
Overall Rating
5 based on 31 ratings
What do you think about this product?
View
Selecting an option will reload the available reviews on the page
3 out of 5 stars
November 14, 2022
Very lightweight but you sacrifice on quality
Love that these are snow basket compatible, but since I got them the little metal notch that you have to click in to extend/collapse has always given me problems. Not a deal breaker but annoying. They stow easily. They do not extend for the descent.
Originally reviewed on ExpertVoice.com
5 out of 5 stars
August 14, 2022
These are GREAT trekking poles. Light weight and easy to use/adjust. Used these to summit the big three in Socal during the summer. The cork in hot, humid heat while it performed well there was some slipping but in temperate weather, I have no doubt this will be a non-issue. I may just sweat more than the average person. Definitely recommend!
Originally reviewed on ExpertVoice.com
3 out of 5 stars
July 17, 2022
break too easy
They break way too easy for me. I have used them mainly for trekking in the alpine and have broken two so far.
Originally reviewed on ExpertVoice.com
5 out of 5 stars
July 17, 2022
Great poles
I got these poles to go with my split-board set up and am impressed by how little they are when broken down and how easy the transition is.
Originally reviewed on ExpertVoice.com
5 out of 5 stars
July 17, 2022
Light, tough trekking sticks that take beating
Great sticks. Used on an DIY Elk bow hunt for 10 days over 90 miles in the Rockies. Especially tested after having to manage through miles of heavy deadfall areas. The folding travel configuration very useful when wanting to move with a bow in hand. Worth every penny.
Originally reviewed on ExpertVoice.com
5 out of 5 stars
July 17, 2022
I have had these trekking poles for about three years and have used them on many trails and am happy to report they are essentially in the same condition as when they were brand new. I like these because they are super compact, light weight, and the cork handles feel really nice.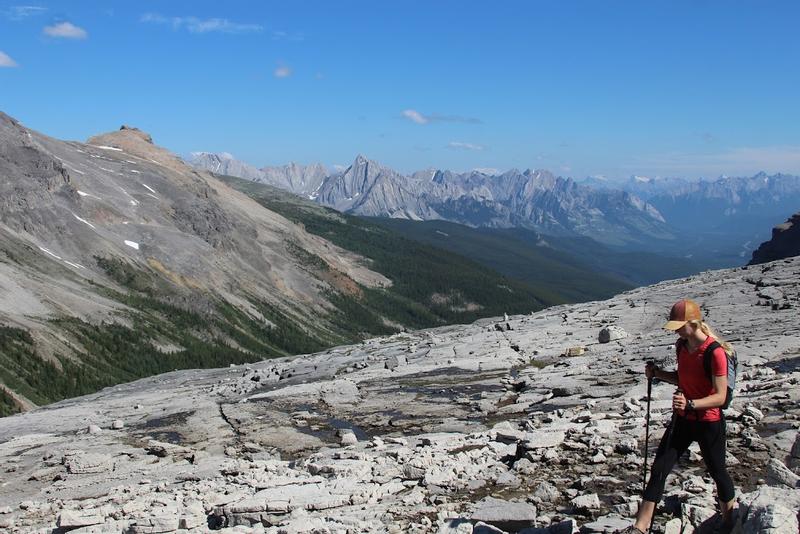 Originally reviewed on ExpertVoice.com
4 out of 5 stars
July 17, 2022
Good product.
The snow baskets are extremely difficult to get on and off. They need to be tight so they are not lost but this is a bit much. Hopefully mine is slightly out of tolerance and the rest are good to go. Others this is a great trekking pole and is very sturdy. I use them for backpack hunting and snowshoeing.
Originally reviewed on ExpertVoice.com
5 out of 5 stars
July 17, 2022
They're Trekking Poles
Bought these for Mt Rainier, and they did what they're supposed to do. I'm 5'9", 175lbs and needed the 120cm. They helped me on the 5000ft climb through snow to Camp Muir. Put most of my weight on one or the other a couple of times and they barely flexed. I liked the fact that they folded neatly and fit into the external side pocket of my backpack. I also really liked the fact that they extended very easily and locked into place. Saw others on my team fumbling to extend their telescopic poles having to lock each catch. I would say that the only disadvantage is the fact that you have to make sure you purchase the correct length for your height. The telescopic poles adjust to your specific height, so there's less guess work. Overall, pretty happy with them.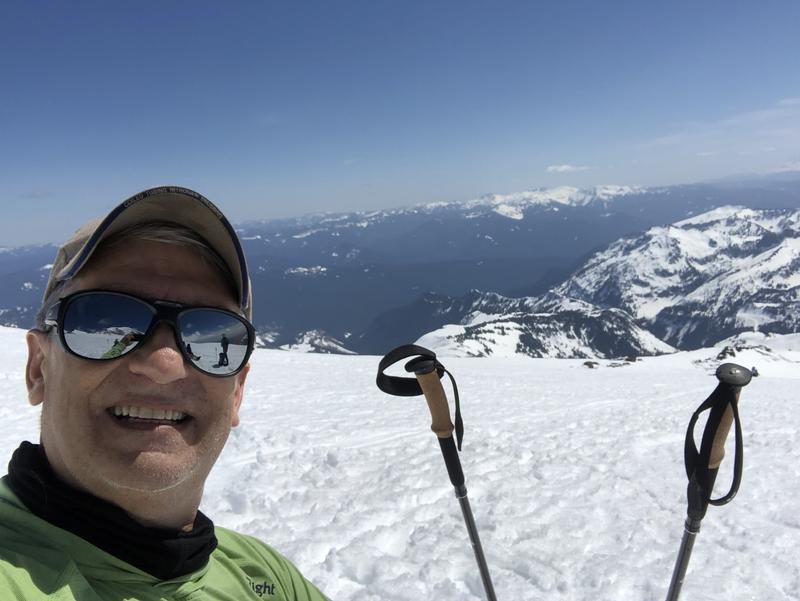 Originally reviewed on ExpertVoice.com
5 out of 5 stars
July 17, 2022
You won't regret it!
So light, so packable, so stiff! Readily fit on the outside or inside of your pack. Great for the descent off multipitch, class 3 scrambles. Best of the best in class!
Originally reviewed on ExpertVoice.com
5 out of 5 stars
July 17, 2022
Only polls i would use!
The fact that these come with snow cups is enough for me to recommend these polls to everyone i know. The other black diamond polls do not come with snow cups and it seems the sold separately snow cup attachment has been discontinued. Other than that, the cork handles feel very good in hand and the collapsing ability of these polls make them superb tools usable in any environment from the glacier to the desert.
Originally reviewed on ExpertVoice.com
Need Expert Advice?
Our Gearheads Can Help