Provision 5 Running Shoe - Men's
---
Why We Like The Provision 5 Running Shoe
Retaining two favorited features and improving two not-so-favorited features, Altra introduces the Provision 5 Running Shoe, our new go-to road runner. We still get the when-we-want-it arch support: The inner mesh wrap makes our arch naturally engage, discouraging overpronation, but should our foot start to turn inward, the flexible Guide Rail fights against full collapse. The contoured footbed also stuck around to continue to provide increased sensitivity, letting us respond quicker to ground feedback.
So, what's new? The updated heel collar locks us in—no sliding, no slipping—for better Achilles alignment throughout our stride. The reworked mesh upper is now more supple and breathable, bending to our will for a softer, more nimble ride. With these two updates, we are now unstoppable, increasing our monthly mileage without even planning to.
Details
Road running shoe for long training runs and every day miles
Slimmed down mesh upper provides increased breathability
0mm drop encourages natural gait for a healthy stride
Moderate cushion for shock absorption and energy response balance
Grippy rubber provides traction on both wet and dry terrain
Roomy toebox allows natural toe splay for a powerful toe-off
Item #ATRQ01L
Upper Material

mesh

Closure

lace

Footbed

contoured

Midsole

EVA, Guide Rail

Sole

rubber

Support Type

neutral/light stability

Cushion

moderate

Heel / Forefoot Height

[heel/forefoot] 26mm / 26mm

Drop

0mm

Claimed Weight

10.9oz

Manufacturer Warranty

300-500 miles
Reviews
Q&A
Overall Rating
4 based on 29 ratings
Fits True To Size
Screen reader users: the following list provides a visual scale to illustrate the product fit. Please refer to the heading above for the fit type in text.
Runs small
True to size
Runs large
What do you think about this product?
View
Selecting an option will reload the available reviews on the page
2 out of 5 stars
April 25, 2022
first pair was great, second not so much
Familiarity:

I've put it through the wringer

Size Bought:

11.5

Height:

6' 4"

Weight:

230
I am a nurse and am on my feet a lot for work, and I love shoes that have a wide toe box because I have wide feet. I ordered one pair of these and it had developed a fold at the side and inner end of the tongue which was rubbing on my foot after about a month. so I ordered another pair, but this pair hurts my left heel after only a couple weeks… I won't be buying the shoe again
2 out of 5 stars
November 1, 2021
gave two stars as more a walking shoe
only 2 stars as a running shoe, 5 stars as a walking shoe. if i had wider feet i could run in these, but with narrow feet not so good. using as a walking shoe to recover from an ankle injury

Originally reviewed on altrafootwear.com
5 out of 5 stars
October 22, 2021
Buy again
Ok gave review on day 2. No too positive however these shoes are light and supportive. Wore them everywhere on vacation across the country and back and my feet felt great. So don't trust first impressions as these are a favorite. Going to buy another pair before there gone

Originally reviewed on altrafootwear.com
2 out of 5 stars
October 9, 2021
New provisions not for me
I put in about 60 miles on this shoe and I finally gave it up. I started my altra journey with the provision 2 and loved it. Moved to the Escalante and have loved them. I currently have 3 pair for multiple uses. I thought I would go back to the new provisions and I just didn't dig the feel. Heel is too short and the guide rail leaves a weird run for me. I donated to the local high school so hopefully some kid loves them!!!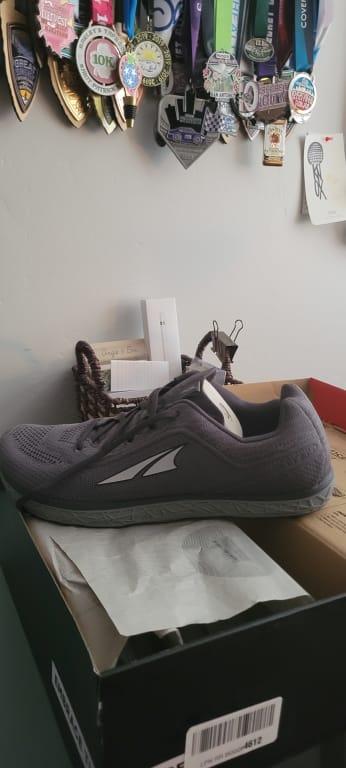 Originally reviewed on altrafootwear.com
1 out of 5 stars
October 7, 2021
Very disappointed!
The Provision had been my favorite shoe for years until the Provision 4 came along. It was too short and the tongue was terrible. Stupidly, I decided to try the Provision 5 and it was just as bad. You can tell the difference in my picture between my old Provision 3's that I love (pink laces) and the Provision 5's. I wore these to work in for years, buying a new pair every 6 to 8 months, but I am now on the search for new shoes.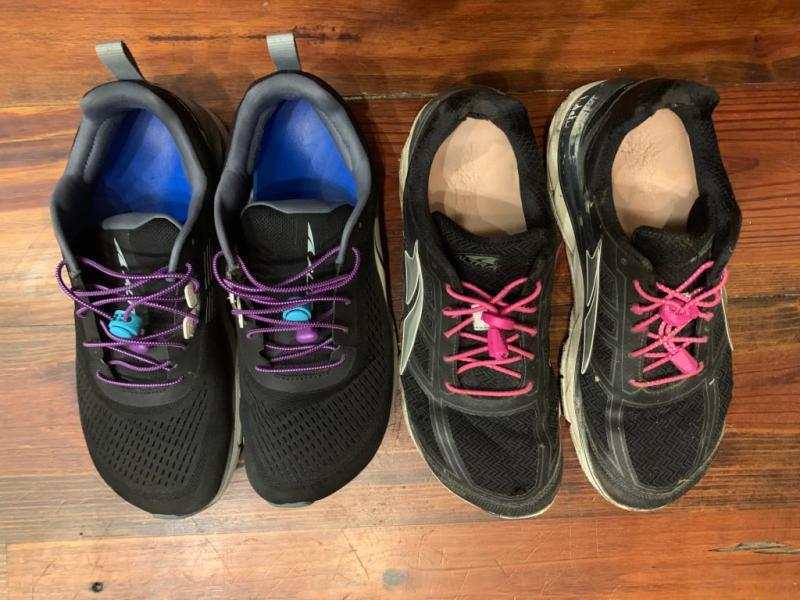 Originally reviewed on altrafootwear.com
5 out of 5 stars
October 1, 2021
This will be my permanent running shoe.
I love the innovarch feature! With Escalantes I needed an insert for additional support. These are slightly more difficult to lace, but very satisfying because I can feel--and adjust--the support as I put them on. I'm not sure why but the wear pattern on my Provisions is entirely even, with no notable wear spots as in all other running shoes I have used over the years.

Originally reviewed on altrafootwear.com
4 out of 5 stars
October 1, 2021
Excellent all around except for tongue
Been rotating this shoe with Torin 4.5 plush, and Torin 5 and inov8 Terreultra g270. Wanted something with a little lateral support and this shoe does it for me. Love the insert, upper, lacing pattern. Have done a handful of 8-14 milers at 9:00 pace. The tongue is difficult to get used to. It slides lateral and looks stupid all bunched up to the outside. If you lace the tongue in you have to use the top most eyelets which then put a lot of pressure on (my) anterior tibialis tendon. So it works all moved over but leaves medial side of ankle in padded which just feels odd. My vote is for the notched tongue of the Torin 4.5plush (and olympus4) on the whole line of shoes!! I love the notched thin tongue of those two shoes. Sadly the new Torin 5 also has a stupid tongue, but that is solvable by hacking it down to size with sissors. But this tongue wouldn't work at all it cut down, so I'm stuck. But otherwise the shoe is the most useful daily trainer I've used to date age 50 160#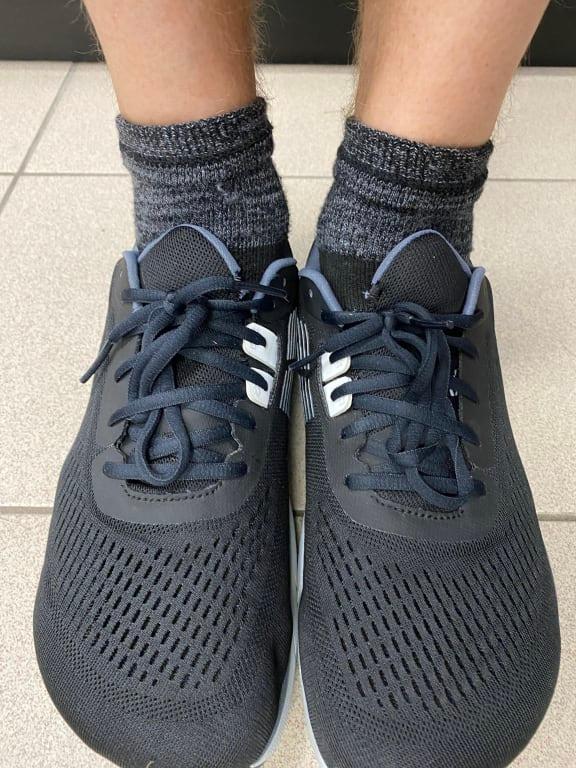 Originally reviewed on altrafootwear.com
1 out of 5 stars
September 24, 2021
Love Altra Shoes, Hate the innovate arch feature
The provision 3.5 were the best running shoes I've ever tried and wish I could have that shoe for the rest of my life. Just tried the Provision 4 and 5 and can't do the innovate arch. The midfoot is so much more narrow now compared to the 3.5. I'll be returning and may try the rivera or the torin now. Feel like I'm breaking up with an ex that's going a different direction.
Kt
Kolten the wanna-be runner

Originally reviewed on altrafootwear.com
5 out of 5 stars
September 23, 2021
Wonderful shoes.
I've been running for 45 years. All that time I've had over-pronation issues with my right foot. I've tried so many versions from most of the other companies. I gave up, switching to Altra perhaps eight years ago. I loved the feel and fit, and my feet were finally happy. The over-pronation was still there but the shoes were better than any others I had worn. Then I discovered Provision 4. I had the comfort I love from Altra and just the right control for my pronation. I now am on the Provision 5 and it is great. Wonderful shoes.

Originally reviewed on altrafootwear.com
5 out of 5 stars
September 12, 2021
Great shoe
I've been wearing Altras for years. Not all have fit perfectly, but this one has. Stack height is a little higher than I'm used to but I'll adapt. The toe box is better than anything out there. I tried this model because of recent ankle surgery (wanted the guide rail and more cushion) and I'm really pleased.

Originally reviewed on altrafootwear.com
Need Expert Advice?
Our Gearheads Can Help