Bike Fit Guide
Select gender
Male

Female
How to measure your actual inseam
One - Remove your shoes and set your feet approximately 4" - 6" apart.
Two - While straddling a book, measure from the top of the book to the floor, making sure to keep it level.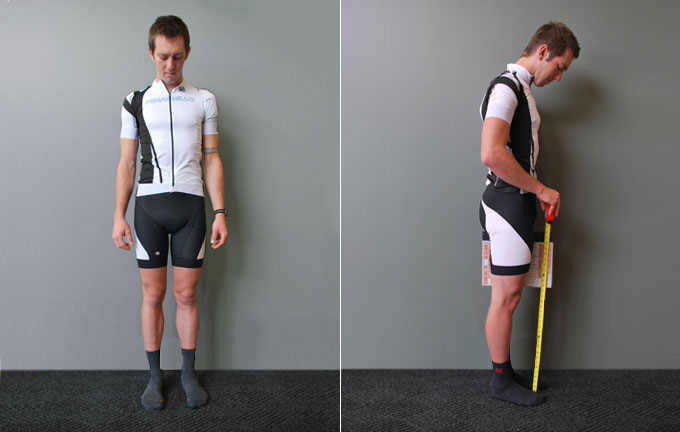 Your actual inseam
Calculate
Note: Actual inseam is not the same as your pant inseam.
Seat Tube
The seat tube height is most important as it relates to your head tube. If your seat tube is too short, your head tube will almost certainly be too short. This results in too low of a handlebar position placing an inordinate amount of stress on your neck and back.
What to look for while shopping
Note: Manufacturers measure seat tube in either center-to-center or center-to-top measurements. Which measurements is indicated inside each bikes sizing chart.