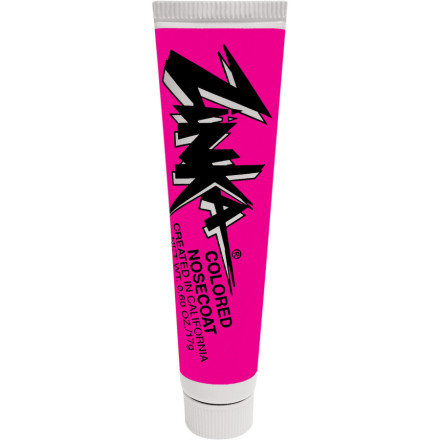 Beach lifeguards with zinc oxide on noses and lips have the right idea—no nasty burning rays are getting by that mess—but it's ever so boring. Zinka fixes that with its Nosecoat Sunscreen, available in an array of vivid colors that still completely block burning rays … and impart a touch of tribal to your mug. Whether you're in the water or on the snow, Zinka Nosecoat stays put and advertises your approach from a couple hundred yards. Schmear some on before heading out in the sun, or, better yet, get artistic with a couple of different colors.
What do you think about this product?
Have questions about this product?
Zinka is the best and funnest thing a person could own. It lasts long and works great, I would definitely recommend this product to anyone who likes something fun and different to wear.