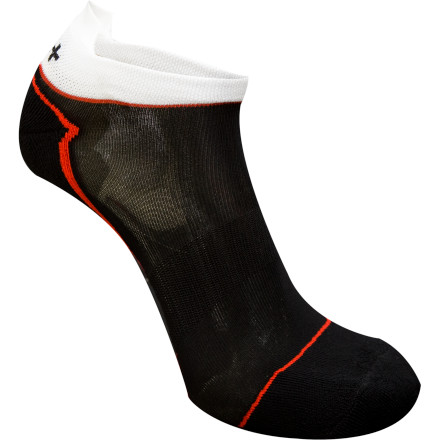 You want a sock that's short but that won't slouch down in your bike shoe. The Zero RH+ Micro Sock's micro cuff leaves plenty of ankle breathing-room while the anatomic construction makes sure the sock doesn't slip-slide around.
What do you think about this product?
Have questions about this product?
so I grabed a bunch of socks on the 5 bucks day here at this site.
these socks are great. Slightly thicker than my microfiber puma running socks(feels like no sock at all) I generally wear while riding
but the slight change in thickness did have the benifit of snuggle-like comfort. Also much like my microfiber socks the length was just right for bibshorts. althought the other socks I purchased are mid-way up to the caf, which seem a little odd to me (but they were only $5 so...) I thick on that alone I have more love for these than the longer Castelli & Gordania sock I purchased.