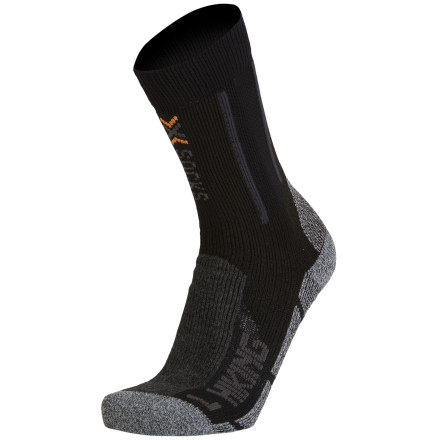 Detail Images
I wore these socks for two and a half months and only washed them twice in that time. They remained ultra comfortable and I wouldn't go any other way. I've since washed them numerous times and they still smell. I don't know whether that's an issue with me or the sock??? I'll still reccomend them though.
I wasn't that impressed, especially for the price. I took bought these socks to wear when I climbed Mt. Fansipan in Vietnam. I washed them myself two days earlier and they took ages to air dry. When it came to climb, they were still damp. I wore some Nike football-dry socks or something like that and they made more of an impression. My advice: don't get these if you are going to get your feet wet.
I bought the size of the socks that corresponded to the sizing chart and they fit perfectly. Took these for a 2 day romp through the mountains of big sur and am very satisfied with the feel of this sock. No blisters and no aches means being more comfortable at the end of a long day. Definitely a step up from your standard wool hiking sock.