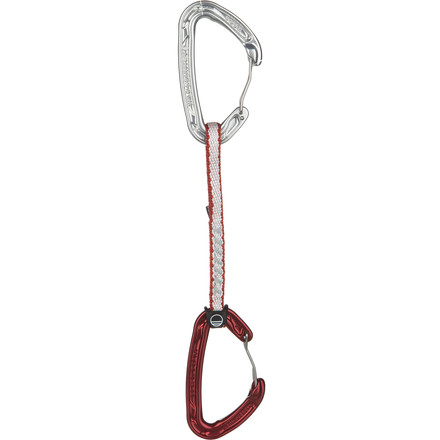 Community Images
Rely on Wild Country's Helium 2 10mm Dyneema Quickdraw when you're climbing for redpoints and on-sights. Its Helium carabiner includes a shock-resistant wire gate as well as a hooded nose for no-hook convenience. I-Beam construction rids unnecessary metals from the Helium in order to reduce weight without compromising strength. Wild Country added a Vice gripper to the durable Dyneema sling in order to stabilize the bottom carabiner when you're clipping.
Helium wire carabiners
Hooded no-hook noses
Vice gripper
Dyneema sling
What do you think about this product?
Have questions about this product?
From WildCountry's website:

http://www.wildcountry.com/products/product-recalls/helium-karabiner-recall-issued-10-dec-2012/

Yes it's an old recall, and anything you're buying now is fine. But if you're considering buying used and looking here for reviews, or if you bought these a while back and are getting more, check it out.