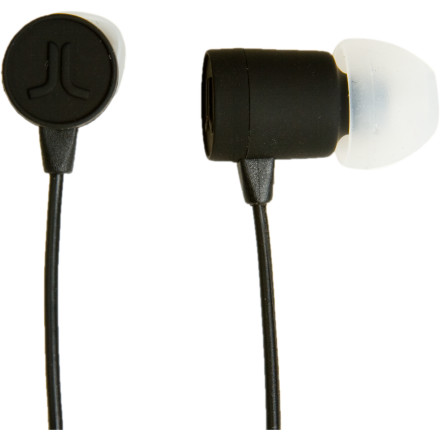 To play un-karaoke, press the WeSC Piccolo Headphones w/Mic into your ears, plug the adapter into your MP3 player, turn the volume as loud as possible, and sing along. If you do well, your friends might join in. If you suck, you???ll know by the awkward, pained looks on their faces. After you???ve embarrassed yourself past redemption, plug the Piccolo into your phone to make a hands-free call and schedule yourself an emergency flight out of town.
Pls advise where to send my faulty WESC...
Pls advise where to send my faulty WESC Piccolo earpc for service in Singapore.. One side not working !!
Hey Jess,

We of course would take them back because we offer a lifetime guarantee. You may also contact WeSC @ 1-310-394-9372 and ask about a warranty. If you choose to return it with us, please be sure to get an RMA (Return Authorization Number) via "Chat Now", call in, or create one yourself by accessing your Dogfunk account & order history.
good headphones, work well, sound is great, play/pause/skip/answer button works really well. my only complaint is that when i first got them they didnt stay in my ear too well. after breaking them in, they stay in just fine though. great buy, i'd recommend them.
Got them on sale fo $9.99 and its the best $10 I have ever spent. I would pay full price for them. The answer button isn't the most durable looking thing but I'm not too worried about it at all. The bass response is really good in my opinion and they just sounds great all around. Came with 3 different size ear plug things which i liked. Stay in well. I'm 6'2" and the cord is barely long enough so a longer cord would have been nice.
All around they are great so far.
do these have a button for music control...
do these have a button for music control like play and pause and answer a call and whatnot?
Play pause, answer, voice control on iPhone 4.... No volume controls though.

They sounds really good in my opinion.