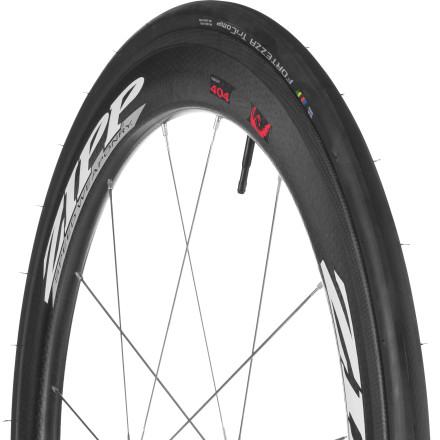 Just tried the 25mm on new Ardennes LT+
Familiarity:

I've put it through the wringer
All I have to say is, what a great combination these are!!!! BUTTER smooth, yet responsive and great handling, I've put about 200m on the new setup in about 3 days of riding, simply awesome, I'm still smiling!!! about to order another set to keep as spares... This is my go-to tire now!

I was inflating my vred 23's at 115 and they were awesome, best of both worlds, the 25's are at 95f and 100r, I feel I could even go lower and still have enough firmness
Really good tires
Familiarity:

I've put it through the wringer
Low rolling resistance (at least feels as such to me); pretty durable and relatively long lasting (around 1800-2000 miles on rear tire). Even better now with the sale price.
Great Tires!!!
Familiarity:

I've put it through the wringer
Awesome durability yet buttery feel...Better luck with these re: to punctures and wear, I've put on about 2k miles on these rotating every 500m. excellent grip in the wet and dry
After 1000 miles:
Familiarity:

I've put it through the wringer
I have gotten 2 flats in the last 1k with these tires; one, a thorn in the softer compound of the sidewall. The roads here aren't the greatest, and I am starting to notice some interesting uneven wear on the rear so I will likely rotate soon.
One big problem: I weigh about 190lbs and ride these at roughly 140psi and I noticed a split developing in the sidewall of the rear tire.
These tires do seem to roll very smoothly and I would certainly purchase them again if backcountry ever has them on sale again for $29.
3,000 miles in
Familiarity:

I've put it through the wringer
I was looking for something reliable. I found it in these Vred TriComps. Paired with Zipp 404s at 120 psi, these have been confident and durable. I rotated the tires a while ago (can't recall the mileage) but they are still going strong at 3,060 miles. I ride on flat Florida roads so not a lot of heavy braking for me.
No Stopping... Literally
Familiarity:

I've put it through the wringer
Once they go, they hate to slow. I have never fishtailed tires as much as these, they don't want to grab road when the brakes are active. They can be pumped up to a ridiculous 170 psi if you are into that "County Prison" feel. I prefer them at 105. Just okay for me, I'd rather roll some gatorskins.
Awesome tire that looks great!
Familiarity:

I've put it through the wringer
The title says it all! The tire holds up well in all weather conditions and the orange looks fantastic with my orange/white/blue Trek 1000!
Great tire Great Tire
Familiarity:

I've used it several times
Riding at 135 psi is very fast and comfortable. I have 500 miles on the tires and still look new. I consider these tires better than Conti 4000S and Michelin Pro 4 Course.
I usually use continental gatorskin and change my bikes tyre in 5 min. With this tyre no way! they are the worst tyre to fit, very tight!
It's the best clincher on the market.
Familiarity:

I've put it through the wringer
I've switched to other tires from time to time. I keep coming back to Fortezza Tricomps. They continue to be the best riding, best cornering, best mileage, smoothest, most puncture resistant tires I've found. I ride them at high pressure (would you believe 155 lbs.!). They maintain a nice rounded profile and I'm often asked if they're sewups. I love the way they hang in there on tight corners when downhilling, yet they seem to give so little resistance in the sprint. To me, this tire is number one!
One of the Best Tires Around!
Familiarity:

I've put it through the wringer
Vred has managed to keep an icon of tire in existence all these years. The casing is far more supple than tires of its compare, they are incredibly puncture resistant for top racing tires, actually the most puncture resistant race tire I have ever ridden and are still supple and silly fast! I only ride high end tires, Vittoria Open Corsa Evo CX, Schwalbe Ultremo ZX Vectran and now One's, Conti GP 4000s and sII, Veloflex all the best but have to say this tire is truly unique amoung them as there are more supple, light, faster but not more puncture resistant and certainly not all in one tire!!
900 miles so far and no complaints
Familiarity:

I've put it through the wringer
Put 900 miles on these tires so far and can't really say anything negative about them. I'm very hesitant to put 145 psi in these, as I have had problems with tire blowouts in the past. I stick around 115 psi and that seems fine by me.



I've ridden these on dirt, gravel, sandy winter roads and knock on wood have not gotten any flats. They handle well descending. I've tried Michelins and Continentals and I would rate the Michelins 1st, Vredesteins 2nd, and Contis 3rd.



I am estimating that I will probably get between 1,500 and 2,000 miles out of these tires. I'm 6'3" and 195 lbs. The red matches the color scheme on my rig also.