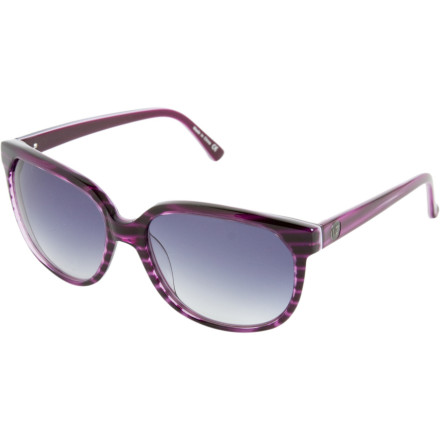 Detail Images
We think if you???re the person who feels like the outsider, the un-cool, or the radically different, then you suit the Von Zipper Spazz Sunglasses as much as they suit you. You already rock retro and ultra-modern style, so add the Spazz to your get-up and hold your head high. The large lenses encased in a ???80s-style narrow frame will grab the attention of everyone, even if that attention is from lame-asses who can???t help but claim that you???re ???just trying to be cool.??? We say ???screw ???em??? and keep rockin???. Because you don???t have to play sports, toss pom pom???s and people around, or join a social club to get noticed???just be a unique spazz.
What do you think about this product?
Have questions about this product?
Unanswered Question
Do you ship to Australia by any chance??
Do you ship to Australia by any chance??