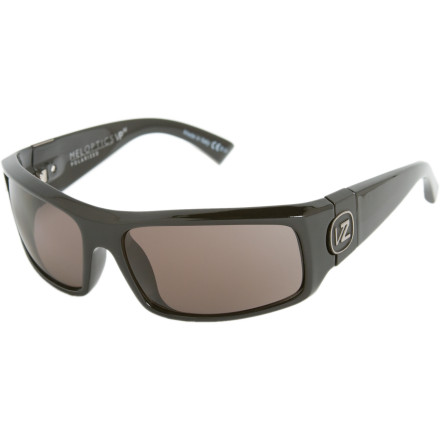 Detail Images

Videos
Whether or not you actually ride a motorcycle, the Von Zipper Kickstand Sunglasses cut down on glare to prevent you from crashing into things. Which isn't really that big of a deal when you're walking around (other than being embarrassing), but becomes more of an issue when you're out on a bike.
What do you think about this product?
Have questions about this product?
VonZipper Kickstand Sunglasses
Crystal Clear Vision- Haze Killer.
Von Zipper's new MelOptics polarized lenses are nothing short of amazing. I've been wearing the MelOptics in the Elmore frame for about 6 months and they are by far the best sunglasses I've ever owned.
All VZ MelOptics lenses feature a synthetic melanin coating that blocks 97% of blue light and makes them UV500 rated (most glasses are UV400.) The MelOptics lens also acts like SPF140 for your eyes. Keeps the harmful rays out and wards off crowsfeet and premature aging around your eyes.