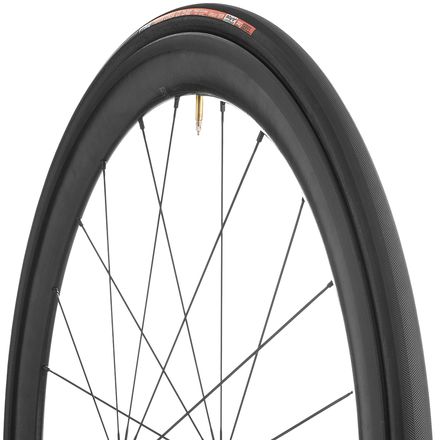 Colors
Unfortunately for those of us who revel in such esoteric things, tubular tires are rapidly going the way of the dodo, at least as far as non-professional use is concerned. Essentially, if you don't have someone gluing your tires for you, and swapping wheels whenever you flat, it's probably not worth running tubs. That hurts to write, but it's true. And in place of those oh-so-smooth tubulars sit tires like the Vittoria Open Corsa EVO CX, which is a tubular in everything but installation.
"Open tubular" is the name that tire companies give to tires that are constructed using a tubular casing, but then attached to a clincher bead, which retains most of the riding characteristics of a tubular, with all the convenience of a clincher. It really is having your cake and eating it too.
320tpi casing
Open Tubular design
Isogrip rubber for increased grip in all conditions
Share your thoughts
What do you think of the
Vittoria
Open Corsa EVO CX
? Share a...