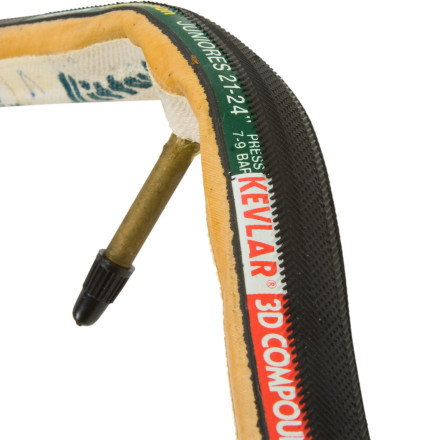 Light wheels and tires benefit everyone, but the effect is greatest when it comes to kids. That's why Vittoria built the Juniores Tire in a 24in x 21mm Tubular. So, your little rider now has access to a size-appropriate tire with full-sized features.
Vittoria built the Juniores tire around its 220 TPI cotton casing. That's the same supple, flat-resistant casing that's found in Vittoria's grownup tubulars. The knurled tread pattern gives these tires plenty of grip, while the training-oriented compound ensures that your youngster will get a long wear life alongside all of that traction.
The Vittoria Juniores Tubular Tire is available in 24in x 21mm size and in the color Black.
Puncture-resistant design intended for both racing and training
36mm valve for deep-V rims