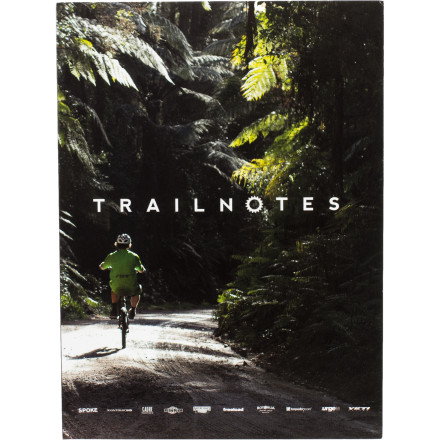 Cadre Productions and Video Action Sports bring you the 2012 release of Trail Notes. Trail Notes tells the story of the winding Whakarewarewa forest trails in New Zealand and the mountain bikers who travel far and wide to ride them. While you may not be able to say 'Whakarewarewa' ten times fast, you will not be able to take your eyes off this enchanting film filled with artistic angles, insightful interviews, and adrenaline-filled downhill singletrack riding illustrated in a rich and inspiring cinematic experience.
Features the talents and perspective of Gaz Sullivan, Craig Pattle, Venesa Quinn, and Malcom 'Red' McHale

Visit cadreproductions.com to discover more about this film

What do you think about this product?
Have questions about this product?