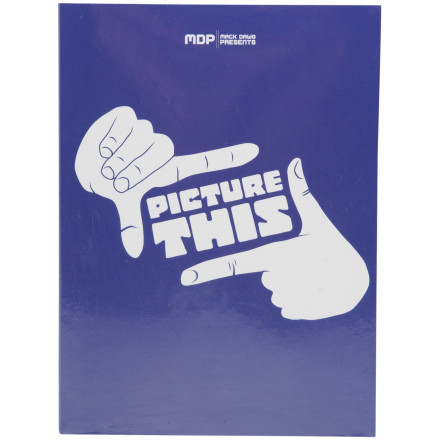 Detail Images
I knew i would get this vid this year despite the up and down of recent md vids. the other reviews had me prepaired for another chulksmack but i think its better than i thought it was gonna be. overall a solid vid. nothing in here stands out at first but everythings big clean and well captured. its one of those vids where you really appreciate it after a few views. i like the music which is mostly mello techno stuff like royksopp, ming and ping, junior boys and shawn lees ping pong orchestra... as with most md movies it has little for bonus/xtras
, ☃bcs_badge_alumni_label☃
it was ok
This is a good movie...not amazing like most mack dawg movies are. I was quite disappointed. I was so very excited and hyped up. there are some super sick shots, great camera angles and work. But the overall feel f this movie is everyone was just posing for a sick photo and not riding to have fun riding. I don't know, through all the sick camera shots, this movie just did not stoke me. I think everyone should still see it though.
For a Mack Dawg movie, this was not up to par for what I have seen from them in the past. It was decent, but not film of the year. Good riding, good riders, but it was missing something.

Good thing is that missing something comes at the end when JP makes a surprise visit.
i give it a 2, but thats a little harsh!
the 2 is because there was so much hype behind this vid, the trailer was amazing, the crew of riders are very elite, and it was a little of a let down. it is a good movie and the cinematography is very good, all in hd, it probably deserves a 3 or 3.5. the parts are too short, the music sucks and there are too many parts that have the riders posing for a picture. it almost seemed as though they were too into themselves. but there are good parts to it as well. the biggest disappointment was that dcp is only in it for maybe 20 seconds. i think that the rome any means video is much more fun to watch, and the absinthe optimistic is far better.
, ☃bcs_badge_alumni_label☃
Great Filming
I've been a huge Mack Dawg fan for years. The crew this year did put out an incredibly filmed movie. Some of the shots are the best I've even seen in a video. Vee Le has a night scene shot that I'll always remember.
But overall it just seems like something was missing from this movie. It's not that it was bad, the riding is good, the filming is great, the cast of riders is top notch. But it was missing that umph that makes it stand out from other videos.
But this movie is worth watching for J.P. Walker's surprise part at the end, holy $#*T that trick was amazing!