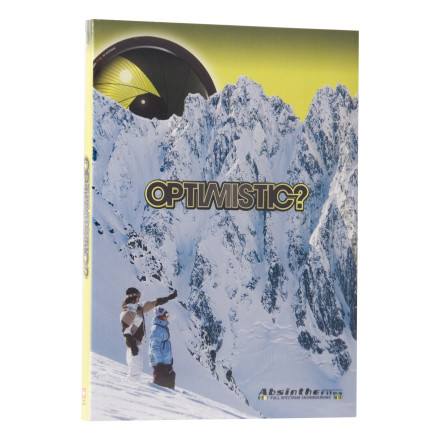 Share your thoughts
What do you think of the
VAS Entertainment
Optimistic? Snowboard DVD
? Share a...
Posted on
Do you like sick?
Illest video of the season. Hands down. MFM is my boy, and this is one of his best parts in a few seasons. He slayed it. Everyone else kills it too. Gigi, Nicolas, mad people slayin it.

Best vid of the season
Posted on
this is the one
if you only get 1 video this year make sure it is optimistic. what sets absinthe films apart, besides great riders and their unbelievable skill, is the terrain that they film on. you see alot of RIDING and not just kickers and rails.... this is a must have
Posted on
Video of the Year !
This is the best video I've seen in a few years! There are so many make shift snowboard filming crews now, that there are a lot of sub par movies on the market, but Optimistic is a def. buy. The filming is amazing, there is a great mix of rails/park, backcountry/Free riding, creativity with different terrain (Gigi Ruff in Canada at a BMX course).
MFM has one of the best parts he has ever put together. His part has some great tricks and I've never laughed so hard during a snowboard video with his Spray Section. Gigi & Mueller put together great parts again, Mikey Leblanc shows he jibs better than you on a 6 foot toboggan.
Plain and Simple, if you are a fan of good, progressive riding you are going to love this movie.