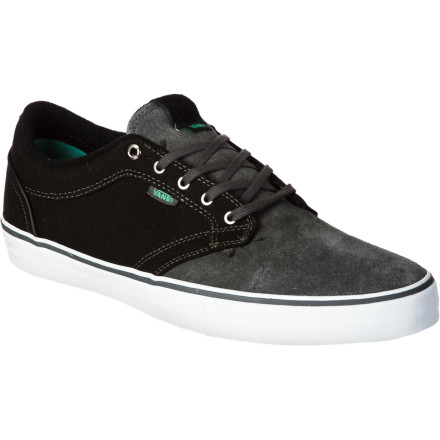 Detail Images
If you've avoided Vans in the past because of the minimal cushioning in the vulcanized design necessary to enhance board feel, then we have what you're looking for. The Vans Men's Type II Skate Shoe is born from traditional styling with new DNA in the form of added cushioning, tongue-centering straps, and a contoured footbed. Choose to sport the smooth suede Type II skate kick on or off a board and you'll understand what it's all about.
What do you think about this product?
Have questions about this product?
Great shoes.They're real comfortable and handle well, it's just that within the two months of owning them, the sole had worn out and it had split right open between the rest of the shoe and the sole. Now I don't know if it's how I'm treating them, I just got a bad pair or ninjas sliced up my shoes while I was asleep, but it seemed to wear out a little faster than it usually seems to. Overall I'd definitely recommend it to someone, just so long as they knew what they're were getting into.