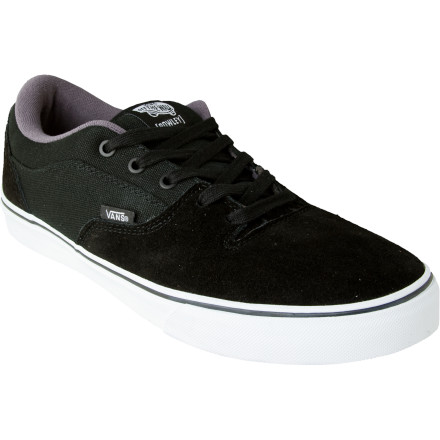 Detail Images
Vans gives you the Rowley Men???s Style 99???s Skate Shoe designed by pro skater Geoff and inspired by Vans heritage. This timeless and classic piece comes packed with Vans signature features. Its BoardFeel OG construction provides the just-right blend of feel, durability, and traction, you???ve come to know and love from Vans skate shoes. This lightweight flexible shoe also has a classic latex foam footbed for your comfort when you slide rails and send it on the skate ramp.
What do you think about this product?
Have questions about this product?
Vans makes great shoes, and these are some of their best. They feel broken in the moment you throw em on and last at least 3 months before they start to reek like last week's pudding cup, at which point you bust out your can of Lysol. But their durability is unmatched and doesn't wear holes in the ollie spot. I love them.