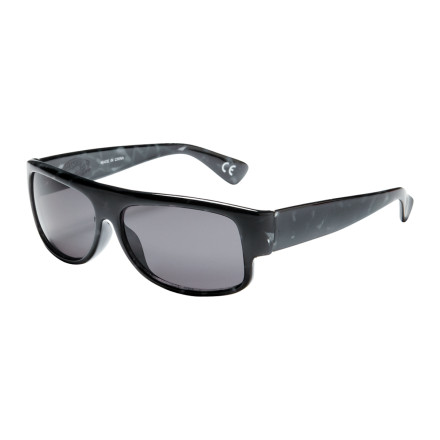 Your ice-cream-truck front requires you to deal with sticky-fingered brats and incompetent employees, but the Van???s Big Worm Shades provide a serious look when you have to threaten your local scrub for smoking all the real merchandise. Your big perm doesn???t block out the sun, so you???ll need these UV-protecting lenses to take the burn out of your permanently blood-shot eyes. When you push the kids aside in order to have an adult conversation, pull up the slightly curved, square acrylic frame to show Smokey how much you hate it when he plays with your money.
Will these fit on a bigger head?
Will these fit on a bigger head?
Yeah, should fit just fine.
You won't get anything better for a price like this, this shades totally rock