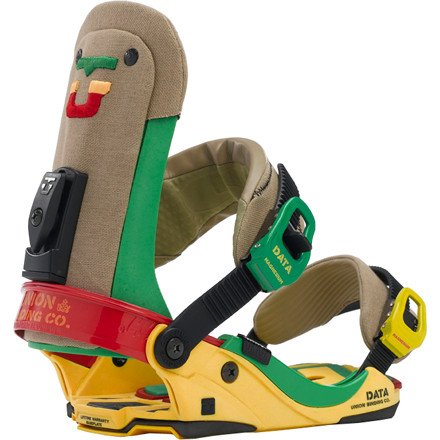 Bought them last year for my first season on the snow, so yes I'm a complete newbie to the world of snowboarding.

Rode them with a pair of Burton Driver X boots and a Palmer Honeycomb 4 board. Don't know how much is the bindings and how much is the boots (my suspicion is the boots - they're a pretty stiiff piece of footwear and probably beyond my ability) or whether its just me but I found I got a numb left foot after a good session.

The bindings seemed really comfortable and snugged in nicely, especially the ankle strap (felt great). Toe strap kept slipping up after a run and required resetting on a regular basis. Not sure how much this relates to the specific binding and how much is just binding behaviour in general but that was my experience. As I said I'm a beginner so take my review as such :)

As they say, the bindings are bulletproof. I didn't do anything exceptionally stupid on them (beginner status) but they handled everything I threw at them without breaking a sweat; I sure put some stress on them pulling some pretty stupid stacks haha.

The super comfy lining on the highback tends to wear and fade pretty quidk and I got a little chipping on the base camo colour exterior (got the hunter camo's) but structurally they're solid as a rock and that's what I'm raelly interested in. As long as a binding takes everything you can throw at it without breaking, that's all that matters to me (currently) :)
Awesome bindings. Period. Easy to adjust the highbacks and the straps are super comfy. Easily the most comfortable and most responsive bindings that I have owned. They also have built in padding under your boot and gas pedals which definitely helps when you have big feet like me. I used to be all about burton bindings but I am definitely sticking with Union now.
Throw away your old bindings, get these!
After thinking Technines were sick (like everyone on and their dog) I picked up a pro form for these, and snagged them. I strapped in the first time and didn't even know they were there!!! Perfect amount amount of flex, especially in the high back. Then top it off with a super comfly base plate pad, and super fast buckles! The datas are the absolute best binding available right now.