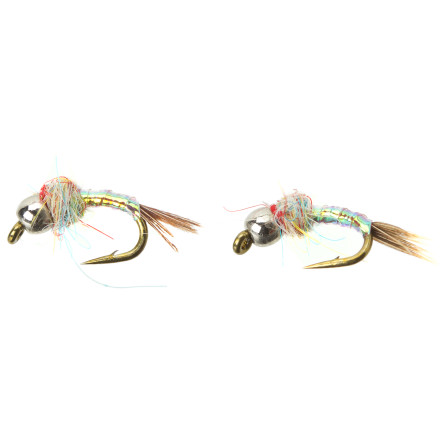 Detail Images
What do you think about this product?
Have questions about this product?
I've been throwing this when paired with a number of other nymphs as of late and it seems that I don't get too many strikes on this nymph but when I take it off I get less strikes over all. If you put this bad boy on in front of a pmd, bwo, caddis, pheasant tail, or any other standard nymph in your area fish seem to follow it and decide to take the other nymph. In other words its a great attractor pattern and gets fish to notice the other flies your are using.
This is one sick tie by Lance Egan from Utah. This could be fished as a midge, caddis, pmd. It doesn't match any hatch exactly, but fish love it. I put this guy on when I'm having a hard time matching the hatch and its quite often the ticket.