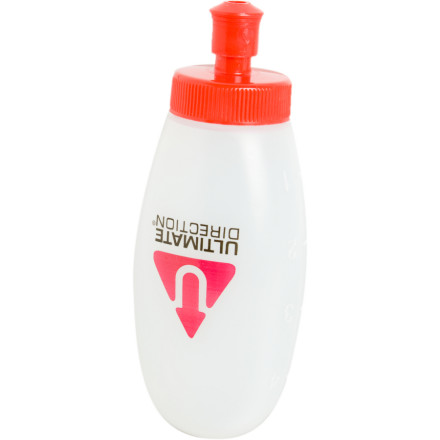 After the one-mile swim, you only have a few seconds to don the bike shoes and roll out. Be ready for the next stage with with 4 ounces of your favorite gooey boost in the Ultimate Direction Gelflask Water Bottle. It???s a good idea to have a second and third on your waist pack at the ready for the run, too.
What do you think about this product?
Have questions about this product?
perfect size to get a pick-me-up in many different situations, can fit on the back of my bike shirt pockets, in my purse, in the glove box of my car, in the backpack, in my hiking pants pockets, just enough to boost the blood sugar & keep me going until the next meal
I make my own gel from honey, mollasses, and karo syrup. This flask carries it fine and the nozzel allows me to injest it on the run