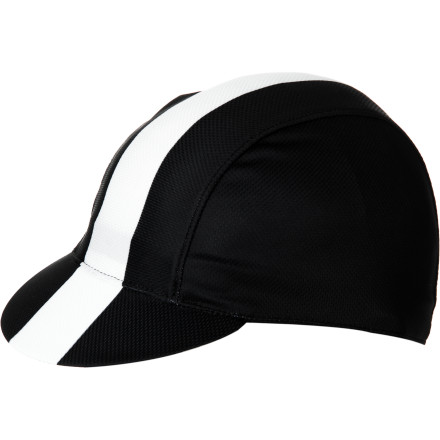 The Twin Six Ride The Lightning Cap is the very definition of understatement. That is, until the brim comes up, and the poor guy in front of you catches a glimpse of the bright yellow fury that's charging toward him. After that, it's just you and the open road.

On the bike, the Ride The Lightning Cap is quite practical. Shield your skull from the sun, protect your eyes from both the sun and rain, warm your noggin during a race, or keep sweat out of your eyes when mastering your spin on the rollers indoors. Wash them in the machine; so long as you keep them out of a hot dryer, they should last and last and last.

The Twin Six Ride The Lightning Tech Cap is polyester microfiber. It comes in White/grey. One size fits most.