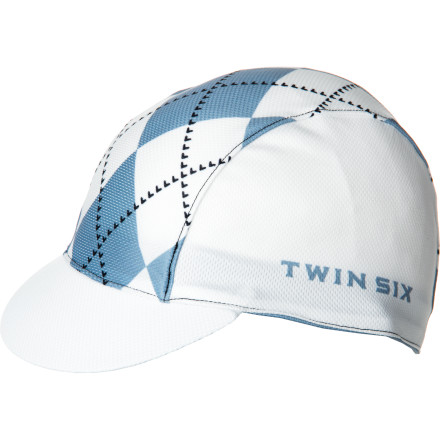 On the bike or off, the Twin Six Argyle Tech Cap flaunts the classic, retro style that makes us think back to the early days of bike racing.
On the bike, the Argyle Tech Cap is quite practical. Shield your skull from the sun, protect your eyes from both the sun and rain, warm your noggin during a race, or keep sweat out of your eyes when mastering your spin on the rollers indoors. Wash them in the machine; so long as you keep them out of a hot dryer, they should last and last and last.
The Twin Six Argyle Tech Cap is polyester microfiber. It comes in White/grey. One size fits most.