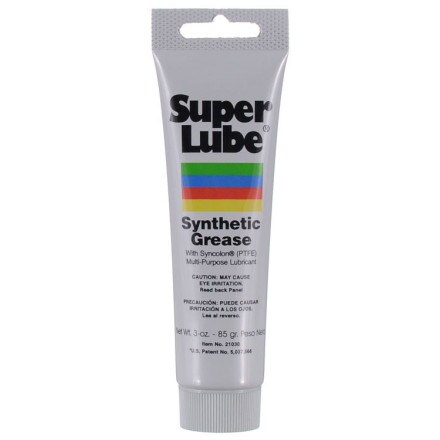 The Turner Grease Gun is handy for lubing pivots, of course. It's also perfect for greasing bolt threads, clamp parts, cable ends, pedals, etc. The Synco Super Lube that comes with the grease gun is good for just about everything that has moving parts and requires grease.
If you find yourself lubing everything in sight because your grease gun is so handy (and we think you might), you may eventually need this Super Lube Grease Refill. It's a 3oz tube of Synco Super Lube that threads into the Dualco grease gun handle. Super Lube is a multi-purpose synthetic grease with PTFE (Teflon) particles in suspension within the grease. Because it's synthetic, it's exceptionally pure, stable, and predictable. It's superior to standard petroleum based lubricants, and you can use it on your pedals, suspension pivots, hub bearings, etc. Super Lube is waterproof as well.
Share your thoughts
What do you think of the
Turner
Super Lube Grease
? Share a...