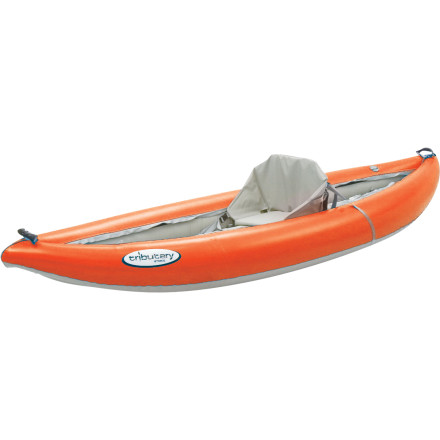 is it possible to install thigh straps
is it possible to install thigh straps
Best Answer
Aubrey,
Certainly! Aire actually sells a kit for that. I have also known people to utilize just an NRS cam strap..not super comfy but they get the job done. Here's the link to Aire's site. Good Luck!

http://www.aire.com/aire/products/accessories.aspx?cat=12&id=14
, ☃bcs_badge_alumni_label☃
Great ducky!!!
This is a great ducky! I've taken my girlfriend's boat down the Hudson River and the Snake River (Alpine section) and it worked great. These fun little IKs are maneuverable and stable up to class 4 whitewater. The Strike is also quite playful and is really fun to surf in small holes and average-sized waves. This is a great boat for beginners and expert paddlers alike. If you're going to get one, I highly suggest you add thigh straps and foot pegs for extra support and stability -- especially if you want start doing rolls.
Wow what a blast this little boat is. The first time I took it out it was at the Webster County white water festival in est Virginia. It was so easy to maneuver and wow will this boat flt. Second time was on the upper new river and once again no problems. If you like to gung ho you will love this boat. And to the nerd that said he would not take this boat over a class 2 rapid you must be off your rocker I was riding right through class 4 all day.
I paddled one of these babies down the middle fork of the Flathead River in Montana. Wow, what can I say. It was an unforgettable experience. It is definitely a fun boat, but it kind of bucks when you hit big rapids which in turn causes you to get flipped out of it. This would be a really fun boat to play around in on more mellow rivers and lakes, but from my experience with it I wouldn't take it on anything over Class II.