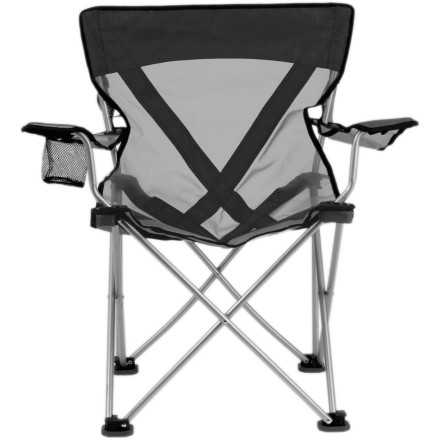 Travelchair created the Insect Shield Chair to keep the bugs away, but lab scientists are still tackling the challenge of creating a bar stool that wards off in-laws. Thanks to a partnership with Insect Shield, Travelchair's latest creation provides odorless, invisible protection against insects that carry disease???or just make really annoying sounds. Just set it up, kick back, and relax in peace unless you told the in-laws which campsite you were at.
What do you think about this product?
Have questions about this product?