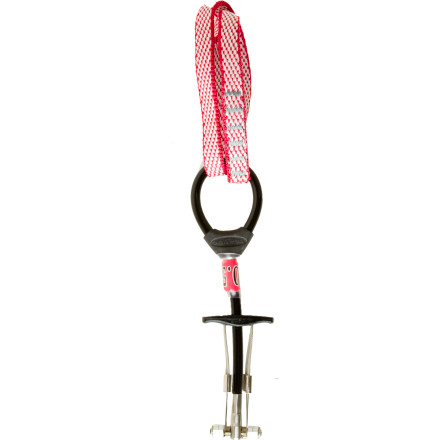 Detail Images

Videos
Instead of over-complicating something that should be simple, Trango stuck to the basics with the Splitter 4Cam. In addition to the time-trusted design, this Trango cam also features a doubled sling, which can eliminate the need for additional quickdraws in most cases.
Doubled sling gives you extra extension on your gear to reduce rope drag
Thumb loop provides a high clip-in point for aid climbing
Narrow head design for placements in small pods and pin scars
Meh...
Familiarity:

I've used it several times
I haven't stuck mine yet but that's usually because I'm too afraid to place it since they seem like they'll stick really easily. Head width isn't any narrower than master cams.



I'm a fan of Trango's flex cams, but the splitter is a miss for me.



If I did it again, I'd just put the extra $20 in for a master cam/BD or even another Trango. The extendable slings are a plus though.
I'm a fan of the splitters. The extendable slings are awesome and save alot of weight and keep my gear loops from becoming cluttered with excess draws. The narrow head works well in shallow placements, and when placed well they feel more stable than a C3 or TCU. The only negative I've found is that the size range is not as big as other small gear. But I do think these are a great value and are a great option for anyone trying to extend their rack or newer climbers looking to build a rack.
Decent cams, certainly not camalots...
These cams are weird. The single axle design allows the lobes to flip around strangely when placing them, making it slightly unnerving, though when they are placed well they are TRUCKER. The extendable slings are great, eliminating the need for quickdraws on routes. The range is not too large, so you need to be right on the money for placements. Overall, they are ok, decent for the price and good to extend your rack, but I wouldn't recommend them for primary pieces.