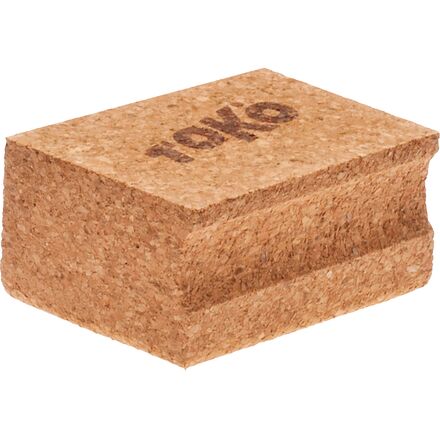 Description
A synthetic cork for corking grip and Klister waxes into your base.
The Toko Plasto Cork is a synthetic cork for applying grip wax to the kick area of your skis. Simply rub your kick wax onto the base of your Nordic skis beneath your binding, and then use the Toko Plasto Cork to friction wax the grip wax into your base. The synthetic Plasto Cork produces four times as much heat from friction as natural cork.
its a cork
Familiarity:

I've put it through the wringer
a little stronger than the normal swix synthetic and does its job. Just be sure to keep your corks separate- one for harder hard waxes, one for softer hard waxes, one for fluoros
Works great. It's nice to have in your kit. I got the synthetic because it creates more heat than natural cork.
Describes how to cork cross country ski grip wax
Yes, it's a cork, and other wax companies make plasto corks. But I find that toko's tend to smooth the waxes better than swix or holmenkol because of the pore size in the material. The smaller size spreads rather than scrapes, so that's why toko gets five stars.
it's just a cork and as far as i know corks don't get any better or worse from brand to brand. it works what else can i say