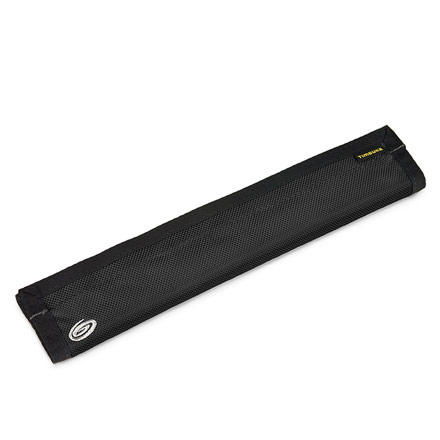 What can you say about a padded strap? Not a whole lot. Fits great, feels great, looks great. If you have a timbuk2 and don't have a strap like this, pick one up. No brainer.
Not only does this make carrying your bag more comfortable, it also keeps the strap in good shape. I've used a bag without the pad for a while and the strap began to bunch up and curl, which made the bag super uncomfortable to carry in any configuration. I think this should be a required purchase with any Timbuk2 bag that doesn't come already equipped.
Write your question here...What are the...
Write your question here...What are the dimensions of the strap pad?
Theres no specific dimension given, but it is supposed to hold normal messenger bags
It fits great over any bag strap. 11.5" Long x 2-3" wide (depending on where you hook the velcro.
This does what it says it does - good.
I ordered a timbuktu bag for my boyfriend for Christmas, and I ordered the strap pad to come with it. It turned out the his new bag came with a strap pad already - be sure you're not buying something that you don't need.
Essential for anyone carrying any load for more than a few minutes. This strap pad will help eliminate the fatigue normally felt lugging around an overweight sling for long periods. If you use your messenger, you really need this!
It's necessary. Especially if you plan to ride your bike with the bag over your shoulder.