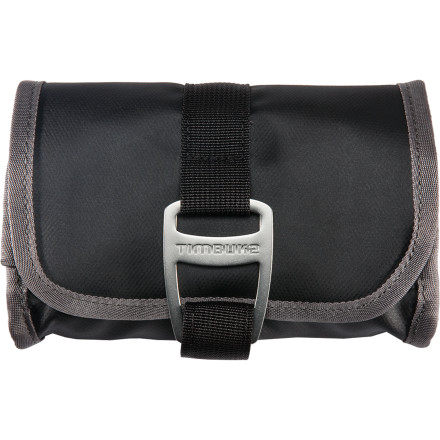 Detail Images
Timbuk2 constructed the On The Go Toolshed with durable, waterproof tarpaulin material so you can splash through puddles and side-hug trees with abandon. Attach this pint-sized pannier to your handlebar to hold first-aid items for your bike (like Co2 cartridges, mini-pumps, extra tubes, pry bars, multi-tools). There is even a pocket to hold some action-figure-themed bandages for yourself, or to hold your ID in case you forget who you are. There is also an integrated bottle opener to help you forget who or where you are if that's more your thing.
Enough room for the necessities
I didnt order mine from realcyclist, but this is a nice piece of kit. I carry it in my city bag, keeping real necessities together:
Tube
Cutter Church Key
hex key set
Patches
Tire boot
Tire levers
Knife
Small pen light
Lighter

The bottle opener helps, too!
I have saved a few less prepared riders bacon having all my kit together. It helps to be prepared.