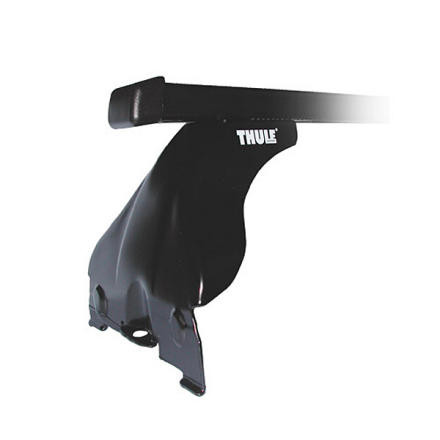 Make some room inside your Saab by keeping your gear on the roof with the Thule Saab Locking Specialty Carrier. Designed to manufacturer specification, the Thule Saab Specialty Rack includes towers, load bars, and locks; just add bike trays, ski racks, or boat carriers to customize your roof rack. Next time you go on a bike trip you won't have to ride in your friend's fishy smelling truck listening to his awful music. Make sure to call one of our Gearheads in customer support to make sure the Thule Saab Rack will work for your model year car.
Unanswered Question
is this Thule 758 system?
is this Thule 758 system?
will these work on a 06 92-x aero. its...
will these work on a 06 92-x aero. its basically a subaru, so i'm not sure what rack system is best. I'd like to avoid the clip on kind if at all possible.
Go to Thule's website (www.thule.com) and use their vehicle fit guide to double check all this. I'm not familiar with your model Saab and can't answer specifically regarding it.
The specialty Thule carrier works great with the Saab's factory rack screw on location. The square bar will work with all of Thule's carrying accessories. I am using this for carrying bikes and opted for the Thule Echelon bike rack. Withe the fairing installed, not only it functions and serves the purpose well, it looks great!

If I am to nit pick, I would have preferred some sort of cover on the bolts that secure the carrier on to the roof. Although it is coated, it can possibly rust in the future.
So far the rack system has been great. I was easy to assemble and install. It also is extremely secure on the top of the car and holds my new Thule ski box well.