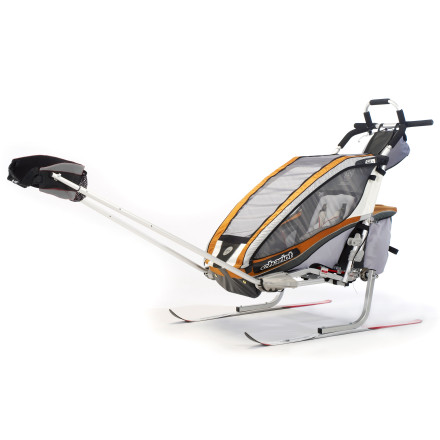 After you take the wheels off of your Chariot Carriers CX-1 or CX-2 stroller and before you attach the cross country ski kit, you'll need to replace the standard axle with the CX Ski Kit Axle Adapter.
The tools you need 7/16in wrench, 7/8in wrench, adjustable wrench, and a 3/4in socket wrench to fit the adapter and hit the CX trails
Adapter fits 2006 and newer CX1/CX2 models
What do you think about this product?
Have questions about this product?
How-to-Install the Adapter
Here's a video on how to install the adapter to any 2006 or newer CX1 or CX2 stroller; complete with a list of the tools needed.