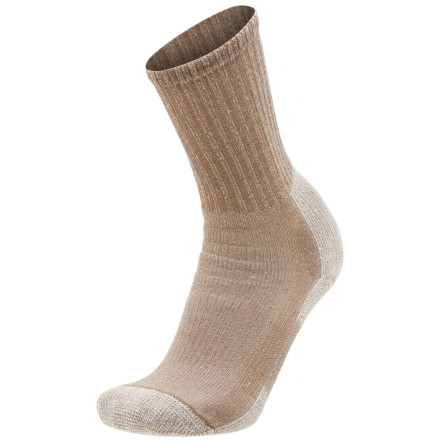 What do you think about this product?
Have questions about this product?
I've tried Smartwool wool blend socks before (and a few other brands) and most of them just fall apart or thin out or start to pill after several wears. Thorlos hold their shape really well and their extra padding around heel and ball of foot is just so comfortable!
They might make your shoes a little snug since the sock is a little thicker but they are just so comfortable!
I am looking for a wool sock that fits the...
I am looking for a wool sock that fits the foot real snug so that it does not bunch inside my boots. I have tried several brands and have not found one that is comfortable around my calf. They are all tight enough to cut off blood circulation. Have a suggestion? Miriam
I have pretty big calves so i get this problem all the time. My solution is to wear ankle socks that stay on pretty well, and wear 3/4 length long underwear. I leaves some skin uncovered in your boot, but in my experience my ankle and lower calves dont get cold.