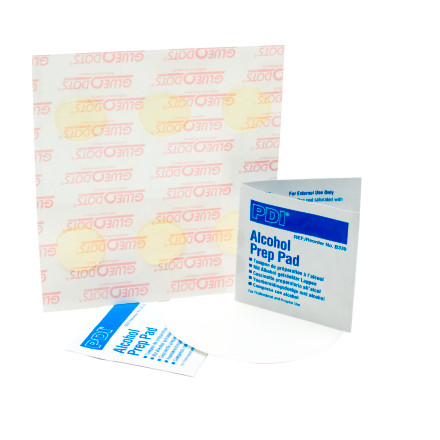 Repair your self-inflating sleeping pad whether you're in your basement or a high alpine camp with the Therm-a-Rest Fast and Lite Repair Kit. This kit features an assortment of nylon patches, HotBond adhesive, and a stick applicator. The adhesive is the same one used in the Therm-a-Rest repair shop and works in nearly any conditions to have you pad like new in just 10 minutes.
Repairing Your Therm-a-Rest Mattress
Repairing Your Therm-a-Rest Mattress
Works
Gender:

Male

Familiarity:

I've used it several times
This kit is simple to use and does what it is supposed to. Now my pad is leak-free.
patch kit works great but is somewhat difficult due to how sticky the stick blob is. basically, you place the stick blob on the hole then cover the stick blob with a thin 2X2 sheet. the sheet is quite sticky as well. I ruined the first sticky blob but then figured out how to apply on the second try.

Use a blow dryer after application to cement the square patche to the pad.

it does the job. thermorest didn't do a good job with writing how to apply rather they should use pictures and hints on how the apply the sticky blob.
...but a little pricey. The only reason I purchased this is the NeoAir I bought did NOT come with a repair kit. However, it is simple to use and gives me a little piece of mind knowing I can make a quick field repair when needed.
Can anyone give me the dimensions of the...
Can anyone give me the dimensions of the repair patches? I have rather a large hole to repair and I'm not sure if this is big enough. Tks!
Try using the chat now feature in the upper right hand corner to ask the gear expert to have someone in the warehouse measure it for you.
It seems like everyone likes this for the...
It seems like everyone likes this for the NeoAir... can I assume it will work on ALL Thermarest mattresses? I am buying a TrailPro.
You'd be golden. Hope you never have to use it.
Simple and permanent for use with Neo Air and others
I put a pinhole in my Neo Air right after buying it and then repaired it with this patch kit. Since then, I have used it well over 60 nights, and the patch has held up beautifully.

These patches are 2-3" circles of clear film with a paper backing, and look a lot like contact paper.

The most difficult part of patching is finding the hole, the best procedure is to fill a bathtub, then blow up your pad as full as you can. Submerge it and look for a tiny stream of bubbles - the hole is most likely on the edge or underside of the pad. Mark this area with a sharpie, dry it completely, then clean it with isopropyl alcohol (included) before applying the patch. After applying the patch, I've always heat-sealed by "ironing" it with the recommended pot of boiling water. Don't worry, the patch kit comes with detailed and easy to follow instructions, and anyone can do this.

In my experience, the patches included are overkill for pinholes, I've had great success cutting the included patches into smaller circles. This makes your patch kit go farther (9 small patches instead of 3 big ones) and last longer, and decreases the visual impact on your pad.

The only patch I've attempted that failed was a 1.5" crampon gash on a friend's Neo Air. He sent it in to MSR and they repaired it for him for $15-20 in 5-10 bus. days - always an option if you don't want to do it yourself.

Hope that was a help
I mistakenly bought the Tear-Aid fabric...
I mistakenly bought the Tear-Aid fabric repair kit for my NeoAir. Will this work too?
Best Answer
Absolutee. It will work fine for your Neoair.
This is too small, too light and too cheap to not have one at the bottom of your stuff sack. I'd hate to get a hole in my cool Neoair pad but I'd like less sleeping on the ground and this repair kit is one of those things that weighs almost nothing and takes up no room.
hi. will this work on the bottom of the...
hi. will this work on the bottom of the pad, as well as the top? thanks!
Best Answer
Absolutely. Just make sure the pad is as clean as you can get it first.
This this kit work well on a NeoAir?
This this kit work well on a NeoAir?
Best Answer
yes, this will work fine!
Will a bicycle repair kit work just as...
Will a bicycle repair kit work just as good?
Best Answer
Not quite. The bike repair patches are designed to go on rubber, not on fabric like these, so they don't stick as cleanly. If you're using vulcanized patches (with the red border) then they won't work at all, because the rubber doesn't vulcanize to the pad. Even with rubber cement you have to use a fair bit more, it looks bad, won't last as long, and won't roll or fold with the fabric as nicely. I'd spring for these.
I agree with angus, the bike patches wont work as well, but what you can do is buy seam grip and seam tape. That combination works better in my opinion, however you will spend more money. It is meant to adhere to fabric and is bomer.