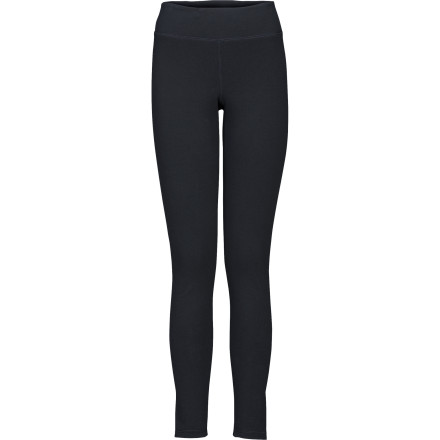 You have your favorite skirt on but, when you walk outside, you realize it is, in fact, fall. Dash back inside, pull on The North Face TNF Legging, and hop back outside. This midweight legging keeps your gams warm when the weather turns chilly.
What do you think about this product?
Have questions about this product?
I returned these because at first look I could tell that the fabric was not going to last... It was very thin and you could tell it would stop being black after just a couple of washes. Am I the only one who's no longer impressed by NF's quality? In the past, you would buy something from them knowing that maybe you would have a problem with the sizing or style, but never with quality. I find that this is no longer the case...