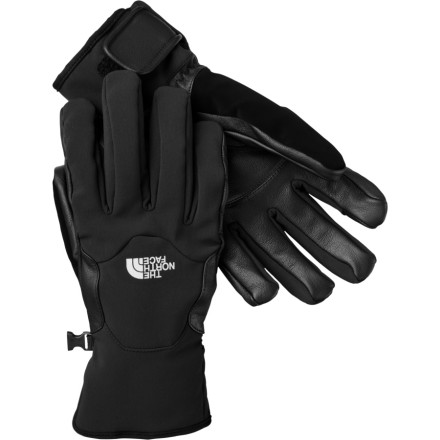 Help the neighborhood kids build the season's first snowman this Saturday with The North Face STH Gloves. On Monday, bring the STH's to work along with a bucket of snow and have fun pelting your unsuspecting coworkers when they ask you what you did over the weekend. Either way, these gloves will keep your hands warm and help prevent moisture from seeping into your winter fun.
What do you think about this product?
Have questions about this product?
Love this glove for blue-bird days on the mountain or for winter trail running.
These gloves look sharp! They seem to be well put together, nice soft leather palm, not too bulky, and retain a good amount of dexterity. I have yet to wear them in cold conditions but they seem warm enough for some cool temps. I would guess these would make good spring condition gloves on the slopes.
Best Darn Gloves.....PERIOD.
Been there, done that, in terms of different brands, styles, etc.

These are flexible, breath, block the wind, stay dry, yet keep hands uncommonly comfortable.

I dumped my motorcycle gloves and use these for that too!