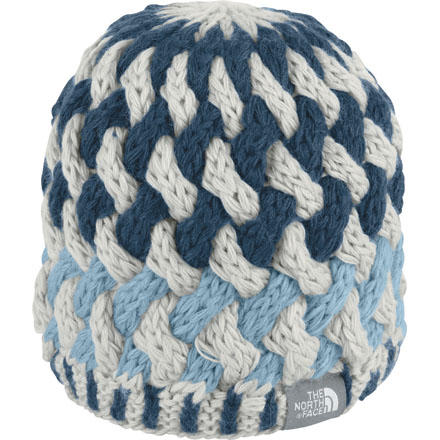 Looks good, fits ok, and keeps the melon warm. not sure how much more you want/need from a hat. it has a thin fleece lining around the bottom which kinda stretches to fit any size head.
I had return the beanie. After wearing it once the threading started coming undone.
It's warm, cute and I love the fleece lining on the inside. Well worth the 25 bucks.
, ☃bcs_badge_alumni_label☃
Hellishly warm
Yes, it is rather warm with a nice kind medium duty fleece lining inside to protect me from feeling like I have lice in my hair while wearing a beanie due to inherent itchiness. This hat is not itchy, it is sexy. If anything keeps it from 5 stars it would have to be that its construction is a a little weak, it snags and has some troubles with durability. Other than that, a gem.
, ☃bcs_badge_alumni_label☃
Warm & Fuzzy
This is one of the warmest, most comfortable, & cute beanies I've owned. The inside of the beanie is fleece lined around the ears (no itching!!) & adds quite a bit of warmth. My only complaint is that after washing, some of the weave started to pull out. (Of course, I threw it in my washing machine, which is probably not appropriate). I can also say that my dog loved it, too, & now I have to buy a new one for next season.
take away those winter blues
i love this hat, because the colors are so clean and bright, it brightens up your winter! i have had a lot of compliments. it seems to be a longer hat, so i just leave some room between the top of my head and the hat and it looks pretty cute! it is warm and thick and has become a favorite of mine!