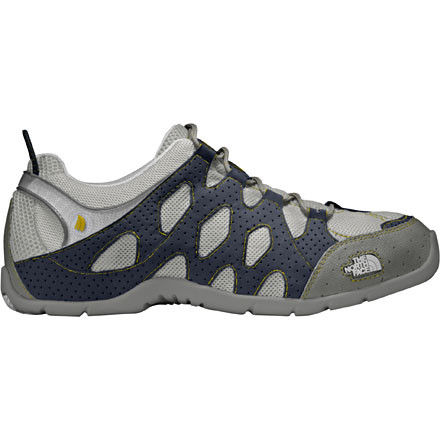 This shoe is billed as capable of trailrunning but that's pretty far from the truth. It's not that it's not comfortable, but it seriously lacks the support and cushioning that you would expect out of any shoe designed to be run in, for longer than a few feet. Relatively lightweight and ventilated, but since I was looking for a running shoe primarily and the rest seemed cool too, I ended up returning mine.
Philter Shoe is an awesome shoe. I bought two pairs and have used both in different terrain. We were at Disney World for a week and I used them walking all day without getting blisters or feeling discomfort. They also got quite wet and the water was "philtered" out perfectly. Used them on the trail and even though the shoes are extremely light, they held up great with no complaints. Great shoe!
Unusual design but really comfortable, ideal for use in hot countries. inner sole design could cause problems as the shoe becomes older but at the moment, i'm not bothered. very happy!
This shoe is awesome and unlike anything I have ever tried, and I've been through about four pair of shoes looking for the right ones. This is it. I race lightweight carbon fiber canoes. Most recently I paddled a 70 mile marathon in Cooperstown, NY wearing this shoe. I loved it. My feet get wet and then dry fast, and these shoes work very well on the terrain for the portages.