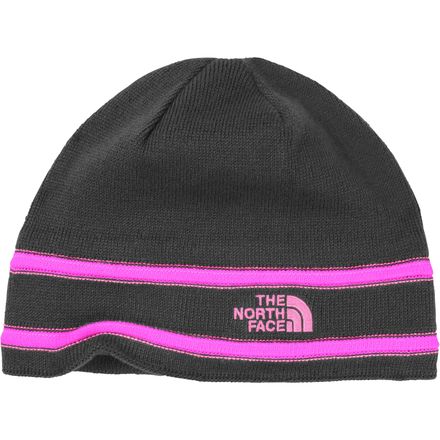 Colors
Description
And 20 laps around the house!
He's not going to sit still until you put him in a straight jacket, and you're fresh out of those, so pull The North Face Kids' Logo Beanie down over his ears and tell him he can't back inside until he's built 12 snowmen, done 10 sled laps up and down the hill, and built at least one snow cave.

Acrylic
Polyester fleece ear band
This is a great hat for toddler. Easy on easy off.